Get to know, Joshua Allen
Senior Paralegal
I always endeavor to treat each client the way that I expect to be treated if I was in their shoes. This approach ensures I never compromise on client care across the life of their claim.
For as long as I can remember, I've always had a strong desire to fight for people who have unfortunately had their lives turned upside down due to physical or mental impairment. This drive, coupled with my love for the law, made it abundantly obvious to pursue personal injury law as a career.
As a Paralegal at Law Partners, I love the fact that every time I walk through the doors in the morning, I know no two days will ever be the same. With client care at the forefront of everything we do, I'm often communicating with clients, liaising with legal and medical professionals, tracking down and compiling necessary documents and anything else that will help progress the claim.
It fills me with confidence knowing I have the support of my colleagues on a daily basis and work in a unified and motivated environment, where the emphasis and dedication to client service is second to none. It's truly inspiring.
Career highlight:
It was certainly the first time I was involved in a winning case. I remember the client had come into the office and he was so happy that he could barely contain his emotions. Seeing the joy and gratitude in his eyes is something I will never forget.
Off the clock:
My passion outside the office is sport. I honestly can't get enough – I love playing and watching it. My favourite sports are, tennis, cricket, football and golf.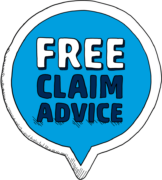 Get free claim advice today
Talk to one of our friendly lawyers. We'll listen to you, review your situation, and tell you how much you can claim.
Call for FREE advice