Tasahra Christian
Associate
With every claim, I do everything possible to ensure my clients are shown the compassion they deserve, are listened to and are always kept up to date in regards to the progress of their claim.
I decided to become a lawyer as I wanted a career that would challenge me. And I specifically chose to specialise in personal injury as I wanted to help make a difference and utilise my qualifications to help people in need.
I honestly view it as the ultimate privilege to be able to guide a client through the compensation journey. I use the faith they put in me as the motivating force to do everything in my power to get them all the compensation they're entitled to and ultimately give them the best chance at getting their life back on track.
Career highlight:
My first large settlement for a client who suffered severe brain damage. This was rewarding as I had a good working relationship with the client and his wife. Unfortunately, his injuries were life changing but we were able to get him a great settlement to help him build a new life.
I've also had the opportunity to be involved in a number of class actions throughout my career. This has allowed me to assist groups of people who have had the same experience to access the compensation they deserve. These include:
Lam v Rolls Royce PLC [2017]
John Fenton v Monsanto Australia Pty Ltd (NSD1971/2019)
Davaria Pty Limited v 7-Eleven Stores Pty Ltd & Ors (VID180/2018)
Pareshkumar Davaria & Anor v 7-Eleven Stores Pty Limited & Anor (VID182/2018)
In my own time:
When I'm not working, I really enjoy cooking and art.
Qualifications and accreditations:
Admitted, Supreme Court of NSW
Bachelor of Law
Diploma of Marketing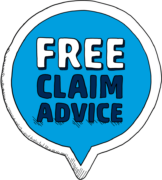 Get free claim advice today
Talk to one of our friendly lawyers. We'll listen to you, review your situation, and tell you how much you can claim.
Call for FREE advice