Lydia Wheatley
Managing Solicitor
The best thing about being a personal injury solicitor is also the thing that drives and motivates me to be the best I can be and that's the opportunity and ability to positively change the life of someone in need.
Unlike many of my colleagues, I never imagined becoming a solicitor growing up. I started out as a legal secretary and fell in love with the law and I was encouraged by the firm's Principal to pursue a law degree – and it's been the best decision of my life.
My years of experience as a personal injury solicitor have taught me the true value of client care and taking the time to familiarise yourself with the client and their circumstances in order to properly assess how their life has been impacted by their injury. This approach builds trust and establishes the path to achieving maximum compensation.
Career highlight:
The proudest moment of my career was the period shortly after I arrived in Australia from Ireland in 2011. I managed to successfully take over a busy mixed law practice whilst completing my Legal Professional Admissions Board studies and adjusting to life in a new country. Looking back, I don't know how I managed to juggle it all.
In my own time:
When I'm not working, I try to spend as much quality time with my daughter as possible. She's the light of my life.
Qualifications and accreditations:
Accredited Specialist in Personal Injury Law
Diploma of Law
Diploma in Legal Practice
Bachelor of Law
What can I say? Absolutely amazing support and results from Lydia and her team at Law Partners. Dealing with an accident claim since 2019 and have had nothing but the best service.


I'd like to thank Lydia and the team for going above and beyond through the whole process of the claim. This will definitely help with the process of getting back on track with life after a traumatic accident.


Thank you again.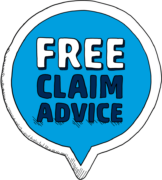 Get free claim advice today
Talk to one of our friendly lawyers. We'll listen to you, review your situation, and tell you how much you can claim.
Call for FREE advice