Roger Firth
General Counsel
Injured Australians seeking compensation deserve a thorough solicitor. And a thorough solicitor is someone who never cuts corners and will properly map out the road to collecting the right evidence to give their client the best chance of achieving an ultimate outcome.
I initially pursued personal injury law because out of university I had a real interest in product liability and the harm poor manufacturing can do to people. After spending some time handling these claims and gaining experience across a number of areas of personal injury law, I really developed a fondness for being able to help people through the claims process and this was ultimately the driving factor behind me choosing to specialise in personal injury.
I've been lucky enough to work in personal and machinery (or product) liability claims over three decades and in that time, I've seen how essential client care is in making the claims process easier and achieving the best result possible for any given client. So many firms promise great client service but very few deliver on this promise. Law Partners certainly does, and it's fantastic to be backed by a firm that values client care and goes above and beyond to ensure we have the means necessary to uphold the firm's high client care standards.
Career highlight:
Every successful result is special but every time I'm able to overturn an insurer's decision in the Court of Appeal in favour of my client, I must admit, it's extra sweet.
In my own time:
When I'm not working, I enjoy spending time with my family, riding or supporting local rugby.
Qualifications and accreditations:
Admitted, Supreme Court of NSW
Master of Laws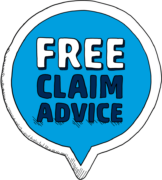 Get free claim advice today
Talk to one of our friendly lawyers. We'll listen to you, review your situation, and tell you how much you can claim.
Call for FREE advice