Jessica Stirling
Senior Paralegal
It may sound simple and obvious but having the ability to get your clients to open up and actively listen to them can give you a thorough understanding of their needs and how the accident/injury has uniquely affected them and their families. This is why client care is the most important aspect to any claim.
I've always been a big believer in justice and everyone being able to receive their full entitlements under our legal system. Unfortunately, for so many injured Australians this doesn't eventuate, which means their chances of getting their life back on track is greatly reduced. These people are the reason I pursued a career in personal injury law, as I want to do everything in my power to help injured Australians receive maximum compensation.
I'm so fortunate to work for a firm that always puts the needs of the client first, not the other way around. Here at Law Partners, we do everything we can to address the client's needs and provide a level of client care that's without a match in the industry.
Career highlight:
It would have to be completing my Diploma in Paralegal Studies and being accepted to study Law.
In my own time:
I love playing netball with friends and taking my dog for long walks.
Qualifications and accreditations:
Graduate Diploma in Paralegal Studies
From the very first contact I felt like I was being listened to. Robert and Jessica were responsive to my questions and explain rules the process and challenges we might encounter and set realistic expectations, updating me in a timely fashion ensuring I felt a part of the process.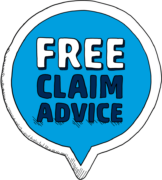 Get free claim advice today
Talk to one of our friendly lawyers. We'll listen to you, review your situation, and tell you how much you can claim.
Call for FREE advice