Andrea Vijackic
Office Manager
My experience has taught me the value of a productive work environment. My team and I strive to create an organised and efficient place of work that enables our staff to deliver the best level of client care possible.
I joined Law Partners as an Office Assistant after finishing school and I was immediately impressed and inspired by the firm's dedication to clients, and it didn't take me long to realise that this was an environment I wanted to be in and learn from.
What I love most about working at Law Partners is the firm's commitment to creating a more empathetic world. This is evident through the many charitable initiatives the firm is actively involved in.
Career highlight:
My career highlight is working my way up to my current role as a Team Leader and assisting management and our lawyers with their tasks.
In my own time:
I thoroughly enjoy health and fitness, being outdoors and socialising with my friends.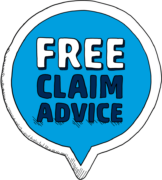 Get free claim advice today
Talk to one of our friendly lawyers. We'll listen to you, review your situation, and tell you how much you can claim.
Call for FREE advice