The key to achieving a successful outcome is having a solicitor who is thorough, diligent, composed and always willing to act in the very best interest of the client, no matter what. This is the solicitor I strive to be for every one of my clients.
Having experience in both medicine and law gives me a distinct edge when running cases because I can liaise easily with medical professionals and form a deep connection with clients and their families because of my understanding of their injuries and conditions. Nothing gives me more satisfaction than using my knowledge to help injured people in need.
My varied experience has really taught me the value of client care and the importance of always establishing strong solicitor/client relationships to achieve successful outcomes. I'm so proud I work for a firm that truly understands this and genuinely values client care.
Career highlight:
There are many things I'm really proud of in my career but what stands out for me is completing a medical degree when I was in my 30s with a lot of other things happening in my life at the time. Looking back now, I'm so proud of what I was able to accomplish.
In my own time:
Away from work, I love spending time with my family, playing a number of different sports and just getting outside and going for a bushwalk.
Qualifications and accreditations:
Accredited Specialist in Personal Injury Law
Admitted, High Court of Australia
Admitted, Supreme Court of NSW
Graduate Diploma of Legal Practice
Bachelor of Medicine/Bachelor of Surgery
Bachelor of Arts/Law
I would like to thank Law Partners so much for all their help and support throughout my claim process . I choose Law Partners because they specialise in Medical Negligence claims.

Elizabeth , James and Airlie were wonderful in working to get the best outcome for me. They kept me up to date throughout the whole process and were very understanding and empathetic during this very difficult and life changing time for Me and my Family.

I highly recommend Law Partners to anyone needing a good Legal team and again thank them so much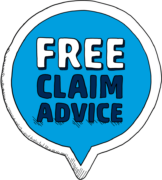 Get free claim advice today
Talk to one of our friendly lawyers. We'll listen to you, review your situation, and tell you how much you can claim.
Call for FREE advice