My professional philosophy is underpinned by my personal desire to improve the wellbeing of others, and I always embrace the responsibility and challenge that comes with guiding clients in need through the compensation process.
Initially, I didn't know that personal injury was going to be the area that I wanted to specialise in. I worked at a firm that handled personal injury cases and after getting a chance to work on some of these claims, it was evident that this area of law matched up perfectly with my skillset. The fact that the clients are people in vulnerable positions who truly need help – it was obvious that I had found my calling.
A serious injury, more often than not, impacts an individual's entire physical and psychological wellbeing. Law Partners understands this and the firm's core value of empathy really resonates with me on so many levels, as I've always believed that a world with more empathy is a better world for us all.
Career highlight:
Every moment that I'm able to make the life of a client a little easier is a highlight.
In my own time:
I enjoy watching movies, scrapbooking, calligraphy and photography.
Qualifications and accreditations:
Admitted, Supreme Court of NSW
Bachelor of Law
First of all I would like to thanks minaa, vicky and Sakeena for guiding me through all the process of claim without any hassle. Although my claim was quite bit tough as I don't have recollection of the accident, they manage to find out all the relevant evidence in order to dispute the insurer decision claiming me as fault. Their advice and guidance throughout the process always make me more comfortable and confidence to get the best possible outcomes. Overall, I am totally satisfied with the outcome of the claim as the claim has been settled with more than my expected amount. All of the team members from law partners are cooperative so I wouldn't hesitate to recommend law partners for anyone needing help with personal injury claims.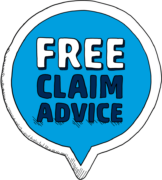 Get free claim advice today
Talk to one of our friendly lawyers. We'll listen to you, review your situation, and tell you how much you can claim.
Call for FREE advice