Rosie Tadrosse
Team Leader – Claim Support
Taking the time to get to know each and every client is the only way to really prove to them that their legal team genuinely care about their wellbeing and don't just see them as a claim number. And I pride myself on fulfilling this commitment.
I started at Law Partners back in 2010 as a junior secretary and it didn't take long for me to realise that I had a real passion for helping injured Australians through the claims process. I was inspired by the commitment and empathy of so many of my colleagues and I knew that if I wanted a long-term career in personal injury law, I was certainly at the right place.
Over the past 10 years, I've had the privilege of getting to know so many genuine clients – and their courage through such extreme adversity has driven me to be the best legal professional that I could possibly be. Helping them was the reason I fell in love with this area of law and this burning desire continues to motivate me each every day.
Career highlight:
My promotion to Senior Paralegal is definitely the highlight of my career. I started at Law Partners as a Junior Secretary and I'm incredibly proud of my career development.
In my own time:
I'm usually spending time with my husband and three kids, but when I do get the time, I enjoy exercising and watching and playing sport.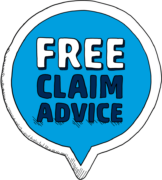 Get free claim advice today
Talk to one of our friendly lawyers. We'll listen to you, review your situation, and tell you how much you can claim.
Call for FREE advice