Nicole Doyle
Senior Paralegal
My immediate goal with every client is to make them feel comfortable. I do this by always making myself accessible, relaying information in plain language and answering any question they may have, honestly.
I've worked as a legal professional for the best part of 30 years across several areas in personal injury law, including workers compensation, public liability, CTP and TPD. Throughout my career, I've had the privilege of getting to know but more importantly, assisting so many special everyday Australians start a new chapter in their lives. I never tire of achieving successful outcomes for clients, and I'm just as motivated to do so today as I was at the start of my career.
Achieving great results is so much easier when you're part of a firm that understands the importance of great client service. That's why I love working at Law Partners, everyone understands this and is so committed to doing what it takes to ensure the client always feels appreciated and looked after.
Career highlight:
Getting promoted to the position of Senior Paralegal was a highlight as it gave me a sense of pride and accomplishment.
In my own time:
Outside of office hours, I love being outdoors especially swimming and enjoying time with family and friends.
The whole team at Law partners are wonderfully friendly, helpful, professionally minded people who care about their clients. Jennifer, Nicole, Scarlett and Chantille have been wonderful throughout my long standing injury and have always given me the best help and advice in relation to even the most minimal of issues. I thanks them tremendously for all they have done and continue to do for me and my family. We really appreciate you guys!!!!!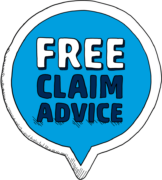 Get free claim advice today
Talk to one of our friendly lawyers. We'll listen to you, review your situation, and tell you how much you can claim.
Call for FREE advice