Caitlin Rodgers
Solicitor
The law and the claims process stay the same but it's the strength of your communication and ability to tailor your approach to the needs of the client, that will have the greatest influence on the success of the claim.
Out of school, I worked at an insurance company managing car insurance claims and really enjoyed dealing with customers and helping them through the claims process. But I wanted to help injured people on a larger scale, which is why I decided to study law and move into personal injury.
Talking and listening to each individual story and knowing that my work is helping our clients realise their true compensation potential, is a very special feeling. I'm also very fortunate to work at a specialist personal injury firm. This means I'm surrounded by experts who, like me, have chosen to help injured Australians get their lives back on track, and I love that.
Career highlight:
What I'm most proud of is having the opportunity to assist everyday individuals get the compensation they need to get their life back on track. Whether it be through treatment or monetary compensation, it's so rewarding to help a client navigate what can be a complex and confusing system.
In my own time:
When I'm not working, I love to stay active by going to the gym or being outdoors. I also like to watch any kind of sport and travel to new places.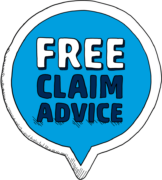 Get free claim advice today
Talk to one of our friendly lawyers. We'll listen to you, review your situation, and tell you how much you can claim.
Call for FREE advice