Adrian Pin
Managing Director
Our mission is to help more everyday Australians get the compensation they deserve. We believe that it is only through getting to know our clients and their families personally, that you can truly understand how their life has been affected and claim all the compensation they're entitled to.
The reason I chose to work in personal injury law is purely because of this very special firm and its unwavering commitment to the injured Australian. From the moment I first walked through its doors, I saw a business who genuinely put the customer first and, in my experience, that's extremely rare and I knew it was a place I wanted to be a part of.
As Managing Director of Law Partners, it's my duty to continue to keep the firm ahead of an evolving legal industry, whilst never compromising on client care. This is exemplified by measures such as carefully selecting offices that are always close to parking locations and possess wheelchair access, specifically matching clients with a lawyer that has experience and expertise in their claim and providing access to a client care team solely dedicated to help guide clients through the claims process.
At first glance, the consequences of your injuries might seem obvious, however it's only through getting to know you personally that you can truly understand the impact of these injuries on your life and claim all the compensation you're entitled too.
It's incredibly rewarding to lead a firm driven by talented and empathetic people who are so committed to enriching the lives of injured Australians. Their passion is what inspires me to be the best leader I can be and provide them with all the resources necessary to achieve an optimal outcome for every client.
Career highlight:
Law Partners has become Australia's largest specialist personal injury law firm which has enabled us to help more everyday Australians than ever before, and I couldn't be prouder of that achievement. The other highlight is every time I see a staff member grow under my watch. Knowing I've played a part in helping their career progress here at Law Partners is satisfying on so many levels.
In my own time:
Away from work, I love spending time with my wife and four kids – whether that be taking them to the park, going for a swim, taking them to training or popping a tent up in the lounge room and toasting marshmallows. I'm also a huge Dragons fan.
Qualifications and accreditations:
Member of the Institute of Chartered Accountants Australia
Bachelor of Commerce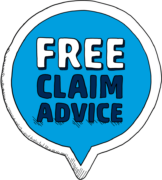 Get free claim advice today
Talk to one of our friendly lawyers. We'll listen to you, review your situation, and tell you how much you can claim.
Call for FREE advice