Xanthe Shepherd
Paralegal
My core goal, aside from helping our clients receive all their entitlements, is to always make sure they know they're not alone throughout their journey.
What I love the most about working in personal injury law is the level of client interaction and being there for them, to understand their story so as to gain a clear understanding of how the injury has effectively impacted their life and the lives of their family members.
Law Partners truly understands the importance of getting to know a client personally and it's great to be able to work for a firm that shares my philosophy.
Career highlight:
The highlight of my career was achieving a successful settlement in a matter I worked on where the client's injuries were very extensive and I saw the toll it took on the family. I was happy we could assist in achieving a very successful settlement as this took an enormous amount of pressure off the family.
In my own time:
I love to spend time with my friends and family. We usually go for walks or go to the beach.
OUTSTANDING!

I would like to take this opportunity to thank very much Shifa and Xanthe for their hard work.

In this really stressful time for me the way I have been kept informed and have been explained the different steps has been amazing. The patience and understanding you also shown is way more than I could have asked for.

It's hard for me really to put into words how much I appreciate and respect the both of you.

Thank you so very much!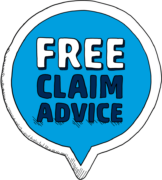 Get free claim advice today
Talk to one of our friendly lawyers. We'll listen to you, review your situation, and tell you how much you can claim.
Call for FREE advice