Brendon Smith
Commercial Director
I'm a firm believer in focussing on processes rather than outcomes – stick to the process and the results will follow. At Law Partners, our process is to make every decision with the client front of mind – the result is a long line of happy clients whose financial futures are assured.
Navigating the personal injury landscape can be incredibly daunting for the everyday Australian. Without representation, the advantage is firmly with the insurance companies. The opportunity to play a small part in levelling out this imbalance in favour of our clients is a huge personal motivator.
It's rare that a company and its staff are so unified behind a common cause, but that's certainly the case at Law Partners. The partners, managers, legal and support staff are all fully committed to ensuring that every client attains the best possible outcome.
Career highlight:
I really get a kick anytime one of my colleagues achieve a career personal best. When those individual efforts culminate in us achieving collective success, celebrating that as a group is the best feeling ever.
In my own time:
I love spending time with my family, watching and coaching sport and travelling. I played cricket for more than 25 years but these days I pour that passion into coaching my eldest son's team in the summer. In the winter, I spend the weekends coaching my youngest son's AFL team.
Qualifications and accreditations: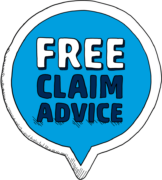 Get free claim advice today
Talk to one of our friendly lawyers. We'll listen to you, review your situation, and tell you how much you can claim.
Call for FREE advice