---
---
More personal, more compensation. More than just a promise.
Every year, we help over 3000 Australians get the compensation they need and deserve. Australians who've been injured through no fault of their own, and just want to get their lives back to normal.
But for us it's not just about winning – it's about getting the best possible result for you.
We'll match you with a specialist personal injury lawyer who specialises in claims like yours.
We'll build a personal relationship with you and your family to make sure we understand the true impact of your injuries.
Your legal team will check in with you regularly and always keep you up to date with your case.
We win over 99% of our cases and pride ourselves in getting the maximum possible compensation payouts for our clients.
All backed by our no win no fee, no disbursements guarantee.
Find out how we
get you more.
You're in safe hands with Law Partners.
With Law Partners, you don't just get a personal injury specialist – you get a lawyer who specialises in claims just like yours. So you're in safe hands with Australia's largest specialist personal injury firm.
---
We have over 600 5-star reviews
Gillian and her team were fantastic to deal with from day 1. They stay in constant contact with me and kept me informed of the steps and progress.

Got the outcome I was hoping for. I highly recommend Law Partners.
This company has been very good to me in trying to get me some resources from the company where I was hurt or injured they have been very good in contacting me and they seem very knowledgeable of what they doing especially the younger lady Sarah King she is a brilliant Solicitor I would have her beside me any day to fight for me.

Unfortunately The company that I had the injury with are stating they have no information or records or video now of the accident so I have to withdraw my case because of them stating they have no information or records on my case but they're not telling the truth because it really happened and I can't fight goliath I'm only the little person needless to say Sarah has been really wonderful in trying to fight goliath for me so if anyone ever needs to have a good representation of a solicitor I recommend this company very very well it's just a shame I have had to withdraw through the people saying where the accident happened they have no record it never happened but it did.

This company is a great company for people who have all the proof they need to pursue their accident case highly recommend this company
When I first called Law Partners I spoke to Michele Cheong. She made me feel so comfortable and so at ease that not once I stressed about my case. I was kept up to date with everything. I'm so happy with the outcome.

Thank you so much Michele and the team. Law Partners are amazing lawyers.
Chantille and Scarlett made this whole experience for me as smooth as something like this could be. They were very quick to respond to my questions or concerns and were very up front about the costs involved. I would recommend them.
We are extremely grateful for the fastidious, empathetic and ethical professionalism displayed by the Law Partners team during such a hard time in our lives.

I would thoroughly recommend Law Partners to anyone in the future that needed assistance with worker's compensation and tpd claims. Lara, Scarlett, Jennifer and Nicole thank you so much for your dedicated professionalism and empathy.
Very satisfied with the outcome of my claim. Gillian, Melissa and all staff I dealt with during my case were professional and caring and did an amazing job dealing with an insurance company to get my compensation payout. So glad I chose Law Partners
I would like to take this opportunity to express my gratitude to my solicitor and the other Law Partners' staff who assisted my children and myself since our car accident in 2012. I am certain that any positive and useful result would not have been achieved without your efforts, assistance and dedication to our cases.
Once Lillian took over it was a smooth ride .


Did go the extra mile, on making time to meet me over ever under the pandemic to get my claim rolling. I will without hesitation recommend her and the firm to take care of your business any given day most professional lawyer I have ever meet I wish her good Health and success in all her endeavours.
---
As a personal injury law firm, we see first-hand every day the psychological damage that a lack of empathy can cause. So we're committed to promoting more empathy in the world, and sharing stories of the positive impact it can have.
Meet some of the people whose stories inspire us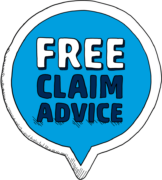 Get free claim advice today
Talk to one of our friendly lawyers. We'll listen to you, review your situation, and tell you how much you can claim.
Call for FREE advice