Bianca Azzopardi
Associate
My professional approach revolves around client transparency – ensuring clients are informed and always feel comfortable enough to be able to ask any questions or express any concerns. This for me, is a healthy client/solicitor relationship.
The motivation behind my decision to pursue a career in personal injury law, was the opportunity to stand up for those who can't stand up for themselves. There aren't too many professions where you can use your skills to enrich the life of someone in need, but my role as a personal injury solicitor at Law Partners allows me to do this and so much more.
I'm a big believer in teamwork, which is why I love working at Law Partners. Every staff member is so committed and willing to lend assistance in order to help deliver an optimal outcome for every client. It's extremely encouraging to be surrounded by so many like-minded professionals.
Career highlight:
Every client I help is a highlight but one case that stands out was a workplace bullying claim. I represented a client who was exposed to horrendous bullying at the hands of her boss for years and she'd almost given up hope before meeting with me and learning about her entitlements. We delivered her a sensational result that still warms my heart to this day.
In my own time:
I love keeping fit and active, exploring new places, trying new things and constantly being pushed out of my comfort zone.
I lodged a complaint about bullying in the workplace. 78 pages of incidents I recorded, was deemed no evidence of bullying after investigations by the Insurance company. What a blessing for me to find Bianca Azzopardi to appeal the decision. Her professionalism, her fight for justice for me. With her help, the case is won. I sustained personal injury as a result of bullying and at the Personal Injury Tribunal, my ex employer is deemed the party that is wrong and the Tribunal ordered them to pay for compensation.


It was a very stressful time for me, and Bianca handled my case very professional and in the best of my interest . I can communicate with her any time. She replied promptly. She gives clear instructions.
During that very 'dark' time, when my ex-employer and the Insurance Company for Worker's Comp denied bullying, I cannot describe to you how it feels hearing Bianca's caring and reassuring voice, to send her my file of complaint and she will look after me.


Thank you Bianca, thank you for walking this journey with me.
I highly recommend Bianca.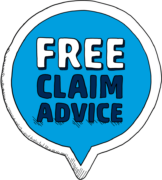 Get free claim advice today
Talk to one of our friendly lawyers. We'll listen to you, review your situation, and tell you how much you can claim.
Call for FREE advice