Melissa Rae
Senior Paralegal
It's obviously paramount that we do all we can to achieve the best possible outcome, but it's also very important that we constantly remind our clients that we're here as a support network to help them through what can only be described as an extremely difficult period.
I've always considered it a privilege to be able to support someone less fortunate than me, which is why working as a personal injury professional has always been such a natural fit.
With close to three decades of legal experience on my side, I've come to realise the value of establishing a deep client connection in order to obtain a thorough understanding of how the injury has not only impacted the client but also their family. Building this connection ensures trust and puts us as a legal team in the best position possible to achieve a successful outcome.
Career highlight:
Earning my promotion to Senior Paralegal was an enormous thrill for me. It was so great to be recognised for so much hard work and something I'm very proud of.
In my own time:
There's no greater thrill for me outside of work than being able to spend quality time with my family and friends.
Very satisfied with the outcome of my claim. Gillian, Melissa and all staff I dealt during my case were professional and caring and did an amazing job dealing with an insurance company to get me a fair compensation payout. So glad I chose Law Partners as otherwise, I would have given up in frustration and not been compensated for time lost at work due to someone else's negligence. Recommend them highly.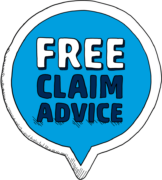 Get free claim advice today
Talk to one of our friendly lawyers. We'll listen to you, review your situation, and tell you how much you can claim.
Call for FREE advice