Harry Christofides
Senior Solicitor
Striving to secure maximum compensation should be a given. For me, the measure of a great personal injury solicitor is the ability to truly understand the impact of the client's injury in order to ultimately help them get their life back on track.
For as long as I can remember, justice has always been a standout virtue for me, and I knew from an early age that I wanted to be a solicitor because I wanted to uphold justice and help people. So naturally, I moved into personal injury law because people in need of compensation have quite often had their world turned upside down and are in desperate need of legal guidance. To be the person that provides that legal guidance at such a pivotal point in their lives is truly rewarding.
I pride myself on being an extremely thorough person and when working on my clients' claims I give each matter my full and undivided attention and leave no stone unturned in the pursuit of maximum compensation.
Career highlight:
There are two standout moments in my career to date – getting admitted as a solicitor back in 1996 and 20 years later becoming a Personal Injury Accredited Specialist.
In my own time:
Music has always been a big part of my life and the best way to enjoy music is live. So, whenever I get the chance, I round up a group of friends to catch a live performance.
Qualifications and accreditations:
Admitted, Supreme Court of NSW
Accredited Specialist in Personal Injury Law
Diploma of Law
Bachelor of Arts
Although my case is ongoing, Tina, Angelica and Harry have been excellent and extremely helpful. The team show genuine care for their clients. Harry was super down to earth, made me feel comfortable.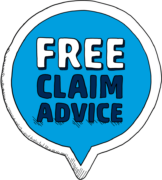 Get free claim advice today
Talk to one of our friendly lawyers. We'll listen to you, review your situation, and tell you how much you can claim.
Call for FREE advice