If you truly empathise with your clients and understand what a successful outcome would mean to them, you'll naturally be driven to succeed. Every client deserves a Solicitor who possesses this natural drive.
I started my career in criminal law before discovering personal injury. From the moment I got involved in workers compensation and witnessed the difference a case win can have on not only the client but their entire family, I was hooked.
Unfortunately, so many injured Australians have no idea about their rights or never receive anywhere near the compensation they're entitled to when injury or illness strikes. I believe this is an absolute tragedy, and I consider it my mission to ensure every client that comes my way is not only made aware of their rights but more importantly, go on to receive all the treatment and compensation they deserve.
Career highlight:
I consider it a career highlight every time I get the opportunity to break the news to a client that their claim has been successful.
In my own time:
I'm passionate about lawn bowls. I play every weekend and practice most days. I'm also obsessed with true crime podcasts. Aside from bowls, I have a one-year-old son and three-year-old Chihuahua who I spend all my time with. They think they are brother and sister.
Qualifications and accreditations:
Admitted, Supreme Court of NSW
Diploma of Legal Practice
Certificate of Legal Business Skills
Bachelor of Laws and Arts
This company has been very good to me in trying to get me some resources from the company where I was hurt or injured they have been very good in contacting me and they seem very knowledgeable of what they doing especially the younger lady Sarah King she is a brilliant Solicitor I would have her beside me any day to fight for me.

Unfortunately The company that I had the injury with are stating they have no information or records or video now of the accident so I have to withdraw my case because of them stating they have no information or records on my case but they're not telling the truth because it really happened and I can't fight goliath I'm only the little person needless to say Sarah has been really wonderful in trying to fight goliath for me so if anyone ever needs to have a good representation of a solicitor I recommend this company very very well it's just a shame I have had to withdraw through the people saying where the accident happened they have no record it never happened but it did.

This company is a great company for people who have all the proof they need to pursue their accident case highly recommend this company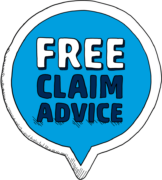 Get free claim advice today
Talk to one of our friendly lawyers. We'll listen to you, review your situation, and tell you how much you can claim.
Call for FREE advice