Get to know, Yasmine Jawar
Senior Paralegal
Having empathy is the key to establishing client trust. And as a personal injury professional, when you've earned a client's trust and built a strong relationship, the path to a successful outcome is often that much easier.
The general opportunity to effect positive change, where it's often needed most, is what I love about working in personal injury law and what initially inspired me to pursue a career in this field.
Whether it's conversing with clients in person or digitally, I take tremendous pride in not only providing professional expertise, but also doing all I can as a support network. Our clients often come to us at the most vulnerable point in their lives and sometimes just having someone there to listen can make all the difference in the world.
Career highlight:
For me, it was that pivotal moment when I decided to pursue a law degree instead of a psychology degree. It's one of the best decisions of my life.
Off the clock:
When I'm not working, I enjoy hiking and spending quality time with friends and family. I'm also a big foodie, so I love trying new restaurants.
I had a great experience with Law Partners, Yasmine and Mimi are very helpful and understanding. They are both wonderful ladies who are very friendly, supportive and looked after me very well which made everything much more smoother to deal with through the tough times.

I really do appreciate all help and support I got from them. Highly recommended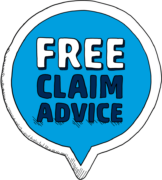 Get free claim advice today
Talk to one of our friendly lawyers. We'll listen to you, review your situation, and tell you how much you can claim.
Call for FREE advice