I firmly believe that honesty with great client care, is the best recipe for achieving the optimal outcome in every claim. And this is what I strive to achieve for every client.
I really loved legal studies at school and based on that, I decided to go with my gut and study a Bachelor of Law and Business at university. My intention, however, was to move into family law but an opportunity came up to work at a personal injury firm and I immediately fell in love with this area of law. The opportunity to effect positive change in the lives of vulnerable people is so satisfying and I knew early on, this was the industry for me.
From day one, I always deliver realistic expectations and ensure my clients are aware of their entitlements and the overall direction of their claims. This approach gets us on the same page and on the right path to success.
Career highlight:
It's impossible for me to pinpoint one moment or one case. Every time I'm able to deliver good news to a client regarding the outcome of their claim is special feeling and something I always treasure.
In my own time:
I really enjoy hiking and exploring new locations. And of course, building memories with friends and family.
Qualifications and accreditations:
Admitted, Supreme Court of NSW
Bachelor of Laws/Business and Commerce
I am lucky enough to have Angy Basel and Georgia McPherson on my side all the way through to my worker compensation claim. Since they took over my case, I never worried about legal side. Very professional and very easy to reach and understand a situation really well and finally they have won a legal battle with my insurer.

I will highly recommend Law Partners to those who are struggling with legal battles with insurance or with their employer. Thanks very much for treating me with dignity and respect.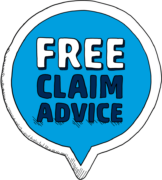 Get free claim advice today
Talk to one of our friendly lawyers. We'll listen to you, review your situation, and tell you how much you can claim.
Call for FREE advice