Jessica Terre
Senior Paralegal
You can never assume anything about a new client. Each one brings a unique situation and story, which is why it's essential to always take the time to listen, empathise and do what you can to alleviate any concerns.
I chose to work in personal injury law because it was an area of law that I found very interesting, and I wanted to work in an industry where no two days would ever be the same. This was my motivation for entering the industry but what has kept me working in personal injury law for over a decade, is the incredibly rewarding nature of the job. There's nothing quite like hearing a client tell you that your hard work has helped change their life.
My experience in personal injury law means that I have an extensive understanding of the legal process and can help explain this to our clients. I can prioritise the information that clients need to know to simplify the process and ensure they don't feel overwhelmed with information.
Career highlight:
My career highlight would have to be my promotion to Senior Paralegal in 2019. After 13 years in personal injury law, it was wonderful to be recognised for the hard work I have put in.
In my own time:
Outside of the office, I'm usually spending time with my young family. You will often find me running between kids' sports or out hiking in my free time.
Tanja, Sarah and Jessica have been amazing! Nothing but exceptionally professional and supportive throughout proceedings. Clear communication and superb advice with prompt replies to any questions I may have. Would highly recommend.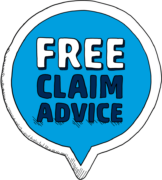 Get free claim advice today
Talk to one of our friendly lawyers. We'll listen to you, review your situation, and tell you how much you can claim.
Call for FREE advice