Get to know, Sarah Kabbout
Paralegal
Using my expertise and my skills as a client-first legal professional, I endeavour to ensure the client always feels comfortable that their claim is in the right hands and confident that their legal team will be a great support network throughout their compensation journey.
I kick-started my legal career back in 2017 working as a legal secretary and handling predominantly CTP claims. It was in this role that my passion for personal injury law really developed – I loved the level of client interaction and being able to provide reassurance and assistance to injured people who need it most. A few years later, as my knowledge and skills developed, I was promoted to the role of Paralegal and I haven't looked back since.
Career highlight:
My career highlight to date would be fulfilling my role in the first Preliminary Conference I attended. I was very familiar with the case and it was such a rewarding feeling to be able to contribute and attain that experience.
Off the clock:
When I'm not working, I love keeping fit by going to the gym and attending Pilates classes.
Qualifications and accreditations:
Diploma of Legal Services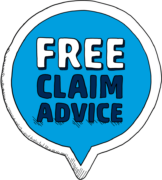 Get free claim advice today
Talk to one of our friendly lawyers. We'll listen to you, review your situation, and tell you how much you can claim.
Call for FREE advice