Lara Karam
General Counsel
Tailoring a personalised service and always establishing an open line of communication are the essential elements to achieving a successful outcome and what I endeavour to deliver for every one of my clients.
I initially became a solicitor because I loved debating and felt that one of my strengths was speaking up and advocating for something, if I really believed in it. I started out working in commercial law before I took an opportunity to work in personal injury and I immediately loved it. The chance to genuinely help people who need it and for some, completely change the course of their lives, is so incredibly rewarding.
Such an important part of navigating a successful claim is client rapport and your ability as a legal professional to earn a client's trust and build a healthy relationship. That's why I love working at Law Partners, the firm understands the importance of client service and provides its employees with all the resources necessary to build a strong client relationship – which enhances the chances of achieving a successful outcome in every claim.
Career highlight:
Getting admitted was a very exciting time for me as well as my promotion to Associate. But the best feeling is the moment I secure a client in need everything they're entitled to. This is always a career highlight.
In my own time:
Away from work, I love nothing more than spending time with my family – I have three amazing kids. I also love the outdoors and enjoy hiking, kayaking and skiing.
Qualifications and accreditations:
Accredited Specialist in Personal Injury Law
So grateful to Lara Karam and her team for all the help they provided throughout my claim. They were attentive, caring and very knowledgeable. Thank you Law Partners for all your help!! I highly recommend.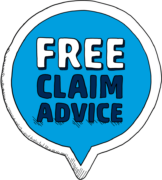 Get free claim advice today
Talk to one of our friendly lawyers. We'll listen to you, review your situation, and tell you how much you can claim.
Call for FREE advice