Get to know, Georgia McPherson
Senior Paralegal
No matter the client or stage of the claim, I always treat clients the way that I would like to be treated if I was in their shoes and seeking help with compensation whilst dealing with a serious injury.
The rewarding nature of the work and the scope for client connection, are the two reasons why I decided to specialise in personal injury law.
I'm most satisfied in my work when I feel that I can really assist clients and make them feel at ease throughout the claims process. Legal proceedings can often be very confusing and extremely stressful when you haven't been through it before and it's so rewarding to be able to make the process easier for someone in need.
Career highlight:
It's difficult to single one out over the years because I've been lucky enough to be a part of so many memorable moments. But something that truly stands out every time is whenever I'm a part of a claim where we've successfully overturned an insurer's decision to deny treatment or compensation for a client.
Off the clock:
I love doing anything outdoors. That includes, bushwalking, exploring new beaches or playing sport. I also love escape rooms, reading and hanging out with friends and family.
Angy Basal & Georgia McPherson have been in charge of my psych claim for nearly two years now. Their legal advice is precise & always timely. I have never waited more than a day to have a call returned. Even more impressive & appreciated during this difficult time in my life is the first questions they both always ask of me are not legal. They are always are about how I am progressing with both my mental & physical health. They seemed more concerned than some of the medical people on my claim.

Both professionally & personally I am fortunate advocating on my behalf. If they are a window into the type of people that Law Partners has working for them then Law Partners are a must if become in need of such services.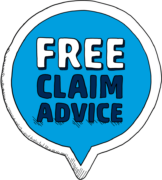 Get free claim advice today
Talk to one of our friendly lawyers. We'll listen to you, review your situation, and tell you how much you can claim.
Call for FREE advice