Get to know, Fiona Campbell
Team Leader – Reception
As the first point of contact for our clients, I always endeavour to listen intently, provide appropriate information, direct them accordingly but above all else, treat them with the level of respect and compassion that they deserve.
I've had the privilege of working in the legal industry for over 30 years and in that time, I've witnessed so many amazing stories of resilience and determination to overcome extreme hardship. These people and my colleagues who share my resolute commitment to helping injured Australians, are the reason for my longevity in this industry.
My years of experience have really taught me the value of teamwork and trust. Each time I assist a client and direct them to the appropriate person within the firm, I know they will be treated with the utmost respect, care and professionalism that Law Partners is renowned for.
Career highlight:
My promotion to Team Leader – Reception. It's an honour to lead our fantastic reception team.
Off the clock:
I love to spend most of my free time outdoors – by the beach or hiking in different locations.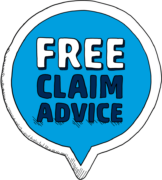 Get free claim advice today
Talk to one of our friendly lawyers. We'll listen to you, review your situation, and tell you how much you can claim.
Call for FREE advice