Get to know, Dario Residovic
General Counsel
My working relationship with Law Partners exceeds 10 years and is filled with countless instances of us all working cohesively towards the ultimate common goal – achieving great outcomes for injured Australians.
For as long as I can remember, the Law has always been my true passion. Since being admitted, I've notched up the best part of two decades worth of experience in law and business across different firms and I can confidently say there aren't too many things in this industry that I haven't seen before.
Whilst the work and tasks I do are varied, they all have the same purpose – to allow my colleagues at the firm to focus on what they do best, which is to help their clients achieve everything they're entitled to.
Career highlight:
Quite simply, it's always such a great thrill to be able to provide valuable advice that ultimately enables Law Partners to continually lead the way as the industry's top personal injury firm.
Off the clock:
When I'm not working, I love nothing more than to spend quality time with the people closest to me.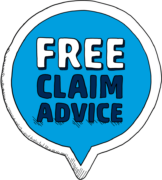 Get free claim advice today
Talk to one of our friendly lawyers. We'll listen to you, review your situation, and tell you how much you can claim.
Call for FREE advice