Get to know, Ben Loveridge
Solicitor
My approach as a personal injury solicitor is quite simple – always be honest, real and approachable at all times.
I proudly served in the Australian Army before I suffered an injury and was forced to claim compensation. Having been through the compensation process myself, I know just how important it is to have a legal representative that's not only competent but genuinely cares about you and will do what it takes to help get your life back on track. My experience navigating the compensation system inspired me to study law and become a personal injury solicitor so I can help enrich the lives of injured Australians.
The way I see it, it's a privilege to have a client put their trust in you to help them through, what's quite often, the most difficult period of their lives. This responsibility is never lost on me and aside from doing everything I can from a legal perspective, I always ensure I treat my clients with a level of kindness and compassion they most certainly deserve.
Career highlight:
I'm just thankful I have the opportunity to operate in a role where I can make a positive difference to lives of those less fortunate.
Off the clock:
Camping, fishing, and experiencing the outdoors. I could never say no to a BBQ by a creek, river or dam.
Qualifications and accreditations:
Admitted, High Court of Australia
Admitted, Supreme Court of NSW
Member of the Law Society of NSW
Master of Applied Law
Bachelor of Laws
Bachelor of Social Science
Awarded Australian Defence Medal
Cert 3 – Heavy Road Transport (Heavy diesel mechanic)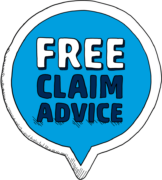 Get free claim advice today
Talk to one of our friendly lawyers. We'll listen to you, review your situation, and tell you how much you can claim.
Call for FREE advice