Get to know, Ben Cortese
Solicitor
Representing injured Australians carries a lot of responsibility which is never lost on me, and it's this sense of duty that drives me to be the best I can be each and every day.
What I love most about working in personal injury law is the opportunity to use my skills and knowledge to enhance the lives of people who have been dealt a terrible hand in the form of a serious injury. Helping these people is my primary motivation as a solicitor, and it's so reassuring to be backed by a firm like Law Partners that shares this passion and provides me with all the resources necessary to achieve the best outcome possible for every client.
It's great to be able to see a claim through from start to finish, but there's nothing better than providing much needed support to those who need it most.
Career highlight
Winning my first case. I'll never forget the excitement in my client's voice when I called to inform her that we had secured her over $300,000 in lump sum compensation that she didn't even know she was initially entitled to. That moment will stay with me forever.
Off the clock
When I'm not working, there's a very good chance you'll find me doing something football related. Whether it's playing or watching it with mates – I can't get enough of the 'beautiful game' which has provided me with so much joy over the years.
Qualifications and accreditations:
Admitted, Supreme Court of NSW
Bachelor of Business and Commerce
Bachelor of Laws
I would highly recommend Law Partners to assist anyone with their compensation claim, I was represented by Ben Cortese and one of the paralegals, Allisa.

I was beyond happy with Ben and Allisa's amazing professionalism and dedication in achieving the best possible outcome for my case, as I was involved in a serious car accident which left me with a broken nose and emotional trauma, they were there to guide me at every step of the way and supported me throughout the whole process, an absolutely amazing team.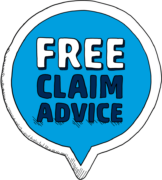 Get free claim advice today
Talk to one of our friendly lawyers. We'll listen to you, review your situation, and tell you how much you can claim.
Call for FREE advice