I've just been in a traffic accident. What should I do?
Time limits apply for claiming compensation for car accident injuries. You need to lodge your claim within 28 days of the accident to be reimbursed for income you've lost since the accident. If it's been more than 28 days we can still help you claim compensation, so it's best to speak to a specialist car accident compensation lawyer as soon as possible and get advice. It costs nothing to call Law Partners for advice, and we'll put you straight through to a specialist car accident lawyer.
What evidence
should I collect?
You'll need to know the registration number of the vehicle that caused the crash, and it must have been reported to the police. If you have dash cam footage or you can get photos of the accident location and any damage to your car that can be helpful too. You should also keep records of all your medical treatments and expenses, and if you were working at the time of the accident keep some pre-accident pay slips. However your Law Partners solicitor will help you with this, and will manage your claim and arrange for all the additional medical and other evidence we need to make sure you get your full compensation entitlements.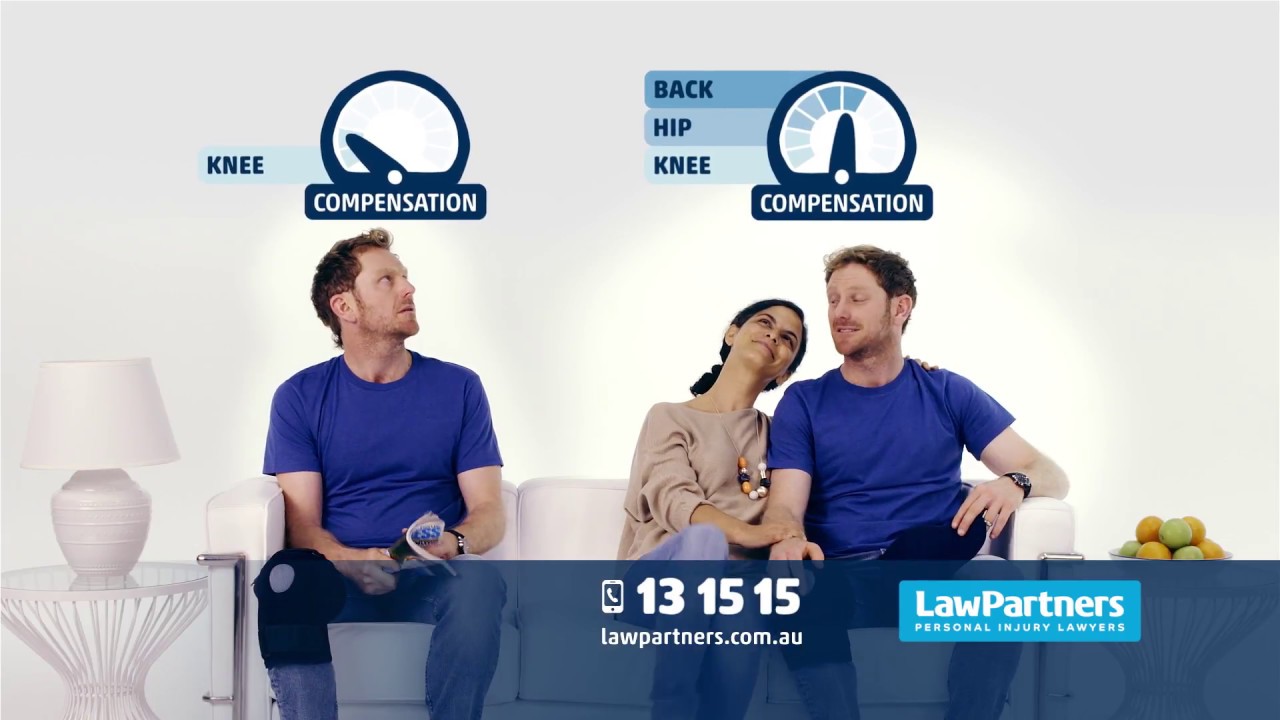 What's the claim process?
We make the claim process easy for you.
1.
We
get to know

you

We'll get to know you personally, listen to your side of the story and give you free advice on your options.
2.
We
ask

more questions

We'll look beyond the obvious and see if your injuries have led to other complications, to claim everything you're entitled to.
3.
We
build

the evidence

Led by your lawyer, your dedicated team including hand-picked medical specialists will build strong evidence to maximise your claim.
4.
We
pursue

your claim

We win over 99% of our cases and we'll fight until you receive the compensation you're entitled to and deserve.
5.
You
receive

your compensation

Your compensation will be paid into your bank account.
What will it cost me?
There are no upfront costs. We'll provide free claim advice, we'll cover all the costs to prepare and run your case and we only get paid when you receive your compensation. Also, just like a mobile phone bill, we put a cap on our fees so there are no nasty surprises at the end of your claim. You should feel comfortable that you can speak to your lawyer any time, without worrying about the cost getting out of control.
Where can I find a car accident injury expert in my area?
Law Partners is Australia's largest specialist personal injury firm, and we have 25 local offices.
We have solicitors and legal teams who specialise in car accident injury claims.
To find Law Partners offices near you enter your suburb:
Did you know?
If you don't live close to one of our offices we can provide free advice over the phone, and we can represent you without you having to leave your home. Call 13 15 15 speak to a specialist.
Commonly asked questions.
What happens after my claim is submitted?
Once the insurer has received your claim, it has three months to determine whether it's liable. In most cases the insurer accepts or denies liability within three to five weeks.
What type of treatment expenses can I claim from the insurer?
Once the insurer has admitted liability, it's required to pay for all reasonable and necessary treatment expenses you incur as a result of injuries from your accident. These expenses can include:
Hospital treatment
Investigations or scans requested by doctors (for example, x-rays and MRI scans)
Surgery and post-surgery rehabilitation
Consultations with your doctor, specialists and other treatment providers
Physiotherapy and hydrotherapy
Pharmaceutical expenses (for example, pain medication)