I've been hit by a car. What should I do?
Compensation is available to pedestrians who've been hit by cars. Every road vehicle is required to have CTP insurance, and the CTP policy covers injuries to pedestrians caused by the driver of the vehicle. You've had time off work because of your injuries, it's important to lodge your claim as quickly as you can to be able to claim backdated lost income. It's best to speak to a specialist pedestrian injury compensation lawyer as soon as possible and get advice.
What if it was partly my fault?
If the accident was partly your fault, this is referred to as "contributory negligence". For example, if you were crossing the road in an unsafe place, or not using a designated road crossing, but the car that hit you was travelling too quickly. A situation like this might impact the amount of compensation you receive, however it doesn't mean you can't make a claim. A specialist pedestrian injury compensation lawyer will be able to explain what you're entitled to claim. It costs nothing to call Law Partners for advice, and we'll put you straight through to one of our specialist solicitors.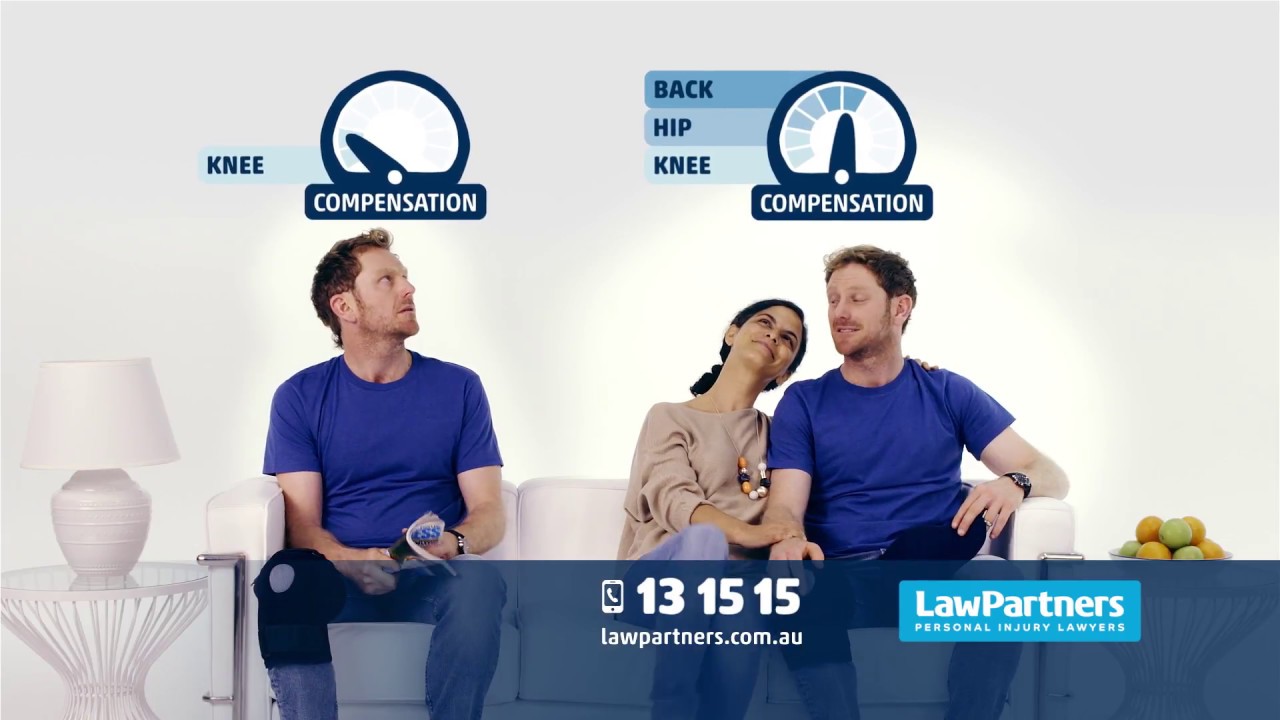 What's the claim process?
We make the claim process easy for you.
1.
We
get to know

you

We'll get to know you personally, listen to your side of the story and give you free advice on your options.
2.
We
ask

more questions

We'll look beyond the obvious and see if your injuries have led to other complications, to claim everything you're entitled to.
3.
We
build

the evidence

Led by your lawyer, your dedicated team including hand-picked medical specialists will build strong evidence to maximise your claim.
4.
We
pursue

your claim

We win over 99% of our cases and we'll fight until you receive the compensation you're entitled to and deserve.
5.
You
receive

your compensation

Your compensation will be paid into your bank account.
What will it cost me?
There are no upfront costs. We'll provide free claim advice, we'll cover all the costs to prepare and run your case and we only get paid when you receive your compensation. Also, just like a mobile phone bill, we put a cap on our fees so there are no nasty surprises at the end of your claim. You should feel comfortable that you can speak to your lawyer any time, without worrying about the cost getting out of control.
Where can I find a pedestrian accident injury expert in my area?
Law Partners is Australia's largest specialist personal injury firm, and we have 25 local offices.
We have solicitors and legal teams who specialise in pedestrian accident injury claims.
To find Law Partners offices near you enter your suburb:
Did you know?
If you don't live close to one of our offices we can provide free advice over the phone, and we can represent you without you having to leave your home. Call 13 15 15 speak to a specialist.
Commonly asked questions.
How do I claim my treatment expenses?
Your lawyer will claim your treatment expenses for you. You just need to provide your receipts and accounts to your lawyer and they will forward them to the insurer.
What happens if the insurer refuses to pay my treatment expenses?
The insurer will notify us in writing if they've refused a treatment expense. We'll give you our advice on the insurer's decision, and if you instruct us to do so, we'll dispute their decision on your behalf. We dispute decisions by writing directly to the insurer, or applying to the Medical Assessment Service. The Medical Assessment Service was established by the Motor Accidents Authority to address and resolve treatment disputes. We take any refusal to pay treatment expenses very seriously. We believe our clients should never be out of pocket, and we work hard to get all reasonable treatment expenses paid by the insurer.