What are birth defects claims?
Birth defects usually affect the baby from the outset and are not usually caused by outside factors. This includes Down Syndrome and other issues stemming from the baby's genes.
However, birth defects can also be caused by factors like the pregnant mother taking incorrectly prescribed medication, including certain antidepressant drugs and birth control medications. In these cases the birth defects could have been prevented by the treating medical practitioner by exercising reasonable skill and care.
When unpreventable birth defects are diagnosed early, and the parents are not financially prepared care for a child that requires extensive medical care and assistance, they often consider terminating the pregnancy, if they receive appropriate advice from their treating medical practitioner. If this advice is not provided it may give rise to a claim for medical negligence. This can result from simple mistakes like the medical practitioner not viewing imaging or radiology reports properly.
What are birth injury claims?
Unlike birth defects, birth injuries are usually caused by outside factors, like acts or omissions by the medical practitioners, and are usually completely preventable. Birth injuries are caused by a variety of factors including inattentiveness, unavailability and inexperience of medical practitioners. For examples of birth injuries, please see "commonly asked questions" at the bottom of this page.
Claims in medical negligence arising out of birth injuries and birth defects are highly complex and are notoriously hard fought by the medical practitioners and their insurance companies. However, the right legal team will make the process as stress free as possible and achieve excellent outcomes. We have extensive experience we specialise in bringing highly complex claims for children and their parents as a result of birth injuries sustained during pregnancy, labour and delivery, as well as cases involving birth defects. For more information you can call our free advice line and speak to a specialist medical negligence lawyer today.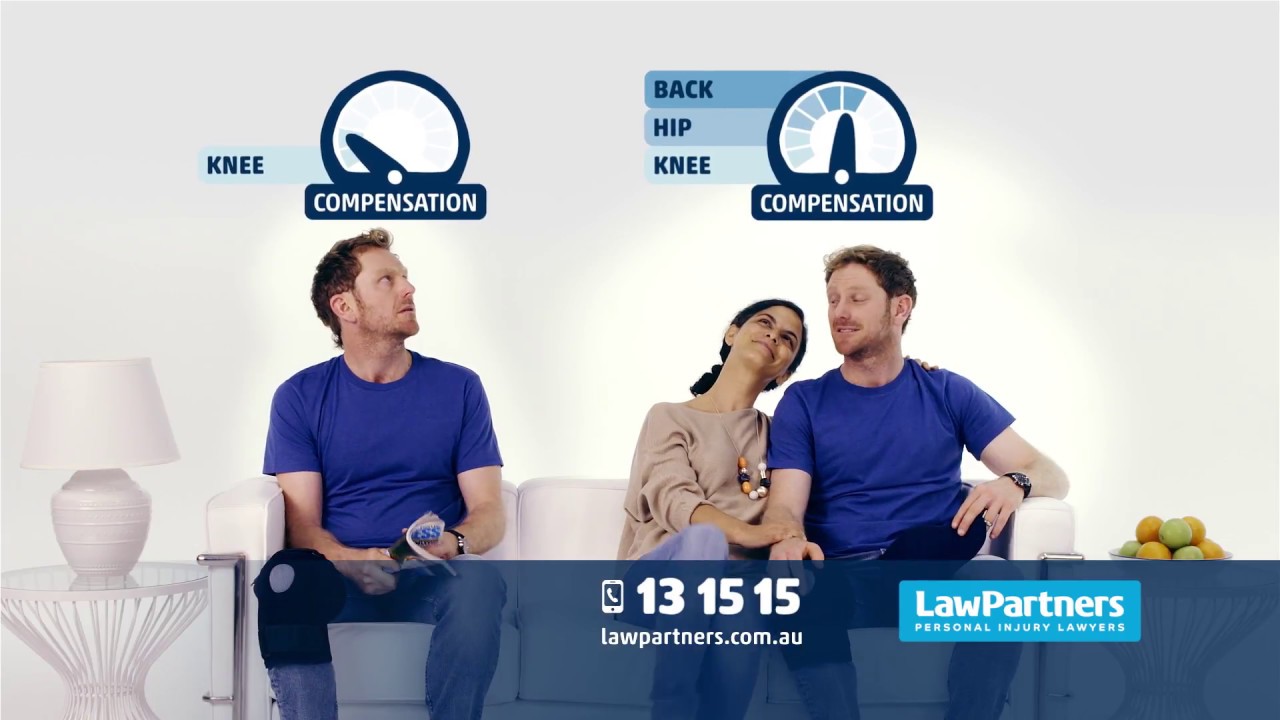 What's the claim process?
We make the claim process easy for you.
1.
We
get to know

you

We'll get to know you personally, listen to your side of the story and give you free advice on your options.
2.
We
ask

more questions

We'll look beyond the obvious and see if your injuries have led to other complications, to claim everything you're entitled to.
3.
We
build

the evidence

Led by your lawyer, your dedicated team including hand-picked medical specialists will build strong evidence to maximise your claim.
4.
We
pursue

your claim

We win over 99% of our cases and we'll fight until you receive the compensation you're entitled to and deserve.
5.
You
receive

your compensation

Your compensation will be paid into your bank account.
What will it cost me?
There are no upfront costs. We'll provide free claim advice, we'll cover all the costs to prepare and run your case and we only get paid when you receive your compensation. Also, just like a mobile phone bill, we put a cap on our fees so there are no nasty surprises at the end of your claim. You should feel comfortable that you can speak to your lawyer any time, without worrying about the cost getting out of control.
Where can I find a medical negligence expert in my area?
Law Partners is Australia's largest specialist medical negligence firm, and we have 25 local offices.
We have solicitors and legal teams who specialise in medical negligence claims.
To find Law Partners offices near you enter your suburb:
Did you know?
If you don't live close to one of our offices we can provide free advice over the phone, and we can represent you without you having to leave your home. Call 13 15 15 speak to a specialist.
Commonly asked questions.
What are some examples of birth injuries?
Preventable causes of birth injuries usually happen during the labour and the delivery process, and have the potential to give rise to medical negligence claims. Some examples include:
Not detecting, diagnosing or treating maternal infections.
Improperly monitoring the baby's wellbeing during labour to ascertain whether the baby is in distress. This is usually done through regular monitoring of the fetal heartbeat.
Not acting in a timely manner. For example, failing to schedule and perform an urgent Caesarean delivery.
Not administering the correct medication, or administering the wrong type or amount of medication to the mother during the pregnancy, labour and delivery.
Using or incorrectly using birth assisting tools, such as forceps or a vacuum, without the mother's consent and without prior discussion of risks associated with birth assisting tools.
Incorrectly or improperly pulling or twisting the baby during labour and the delivery process.
Not reviewing pre-delivery radiological imaging and failing to take steps to prevent a difficult birth.
Not detecting problems with the umbilical cord, such as a prolapsed umbilical cord.
Not monitoring the size of the baby in proportion to the birth canal and failing to ascertain the positioning of the baby before labour and delivery.
In most cases birth injuries are something that an experienced medical practitioner should be able to avoid in the exercise of reasonable skill and care and discharge of their duty of care to you and your baby.
What are some of the consequences?
Birth injuries and birth defects can lead to numerous permanent disabilities, including:
Brain injuries such as cerebral palsy leading to intellectual disabilities.
Erb's palsy and associated limb problems.
Permanent lack of strength and stamina.
Cognitive and emotional impairment, as well as emotional and psychological problems.
Failure to develop and thrive correctly.
Joint dysfunction disorders.
In the majority of cases involving birth injuries and birth defects there is no cure, and the disabilities can place the individuals at a greater risk of serious medical problems in the future.
What are the cost implications?
The financial cost of taking care of children or individuals who are victims of negligently caused birth injuries or birth defect injuries significantly exceeds what an average family can afford, and usually includes the cost of:
Equipment, therapeutic aids, computing and technology.
Medical treatment, therapy and medication.
Home and vehicle modifications.
Additional costs of holidaying and engaging in recreational activities.
Most of the above expenses are recoverable from the negligent medical practitioner. In addition, you or your injured child may be entitled to recover compensation for:
Pain and suffering, which is known as non-economic loss.
Past and future loss of earnings and superannuation.
The cost of past and future care and assistance with personal, domestic, household and property maintenance tasks including any care and assistance provided in the past by family and friends.
Cost of fund management, if you or the child doesn't have the capacity to manage financial affairs.