COVID-19 Update: We can start your claim by phone or video call today. View our full update here.
I've been injured at work. What should I do?
Whether you're working in a supermarket or a shop – retail workers are at risk of a range of injuries at work. Over the years we've helped a large number of retail workers claim compensation for their injuries, including injuries from lifting, stocking shelves, poorly designed work environments and slip, trip and fall injuries. If you're a retail worker who's been injured in a work accident you may be entitled to claim compensation through your employer's workers compensation insurance policy. Your injury needs to be reported to your employer, and your employer is responsible for reporting it to the insurer. However we've come across many situations where injuries haven't been reported correctly, so it's best to obtain a copy of your file from your employer. If you're not sure what to do, you can speak to a specialist workers compensation lawyer and get advice. It costs nothing to call Law Partners for advice.
What if I'm a casual employee?
Even if you're a casual retail employee, you may be entitled to claim workers compensation. In fact if you're working in retail as a second job and your injury prevents you from doing both your jobs, we may be able to help you claim compensation for lost wages from both jobs. One of our specialist workers compensation lawyers will be able to explain over the phone how we can assist.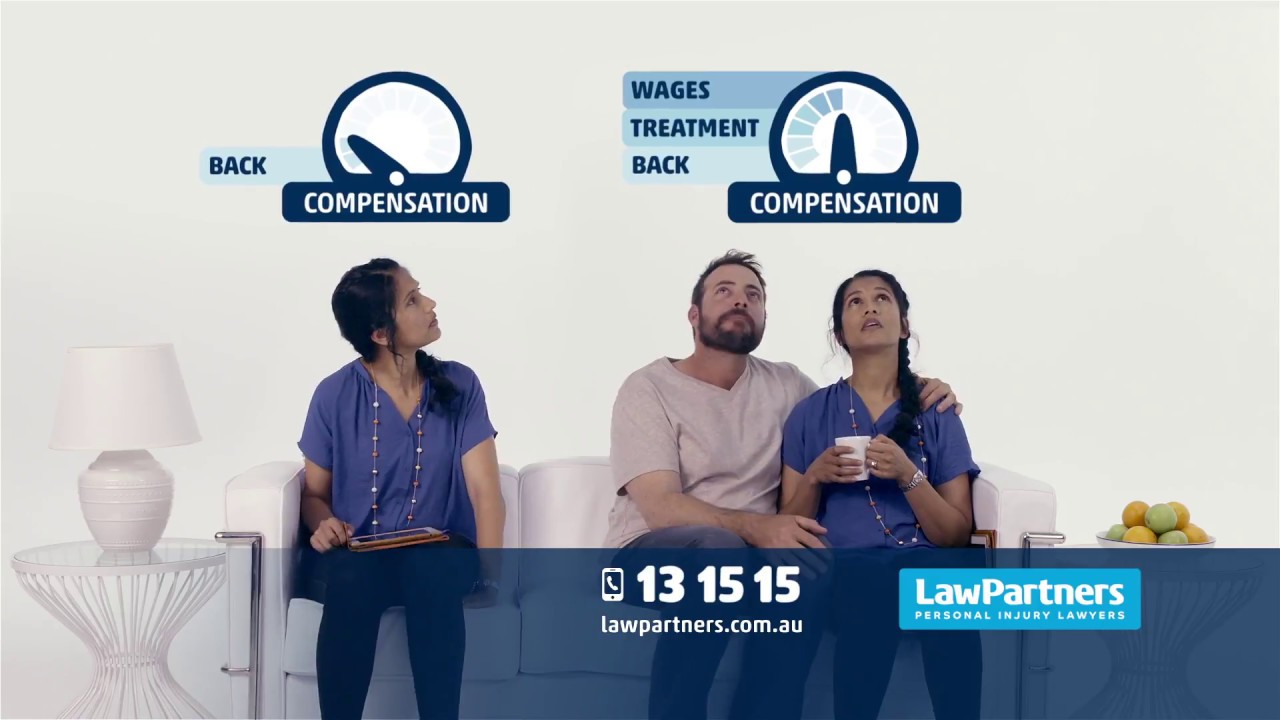 What's the claim process?
We make the claim process easy for you.
1.
We
get to know

you

We'll get to know you personally, listen to your side of the story and give you free advice on your options.
2.
We
ask

more questions

We'll look beyond the obvious and see if your injuries have led to other complications, to claim everything you're entitled to.
3.
We
build

the evidence

Led by your lawyer, your dedicated team including hand-picked medical specialists will build strong evidence to maximise your claim.
4.
We
pursue

your claim

We win over 99% of our cases and we'll fight until you receive the compensation you're entitled to and deserve.
5.
You
receive

your compensation

Your compensation will be paid into your bank account.
What will it cost me?
There are no upfront costs. We'll provide free claim advice, we'll cover all the costs to prepare and run your case and we only get paid when you receive your compensation. Also, just like a mobile phone bill, we put a cap on our fees so there are no nasty surprises at the end of your claim. You should feel comfortable that you can speak to your lawyer any time, without worrying about the cost getting out of control.
Where can I find a work accident injury expert in my area?
Law Partners is Australia's largest specialist personal injury firm, and we have 25 local offices.
We have solicitors and legal teams that specialise in workers compensation claims.
To find Law Partners offices near you enter your suburb:
Did you know?
If you don't live close to one of our offices we can provide free advice over the phone, and we can represent you without you having to leave your home. Call 13 15 15 speak to a specialist.
Commonly asked questions.
What treatment can I get without pre-approval?
GP consultations – Any consultation with your nominated treating doctor (GP) in relation to your work injury.
Specialist consultations – The first consultation with a specialist medical practitioner, on referral by your nominated treating doctor (GP).
Pharmacy – Pharmacy items prescribed by your GP or specialist medical practitioner in the first three weeks post injury, to a maximum amount. Pharmacy items excluded from the Pharmaceutical Benefits Scheme to the maximum amount.
X-rays – All plain x-rays performed on referral from your GP or specialist medical practitioner and provided within one week of the injury.
Public hospital – Any services provided in public hospitals (including at the emergency department) that occur within one month of your date of injury.
Physiotherapy, osteopathy and chiropractic treatment – there are detailed guidelines around treatment expenses that can be claimed without pre-approval. Please call us for advice on this.
Psychology treatment or counselling – there are detailed guidelines around treatment expenses that can be claimed without pre-approval. Please call us for advice on this.
Remedial massage – No more than five sessions of remedial massage, where there has been no previous remedial massage therapy for the injury claimed from a WorkCover-approved therapist.
Hearing needs assessment – there are detailed guidelines around expenses that can be claimed without pre-approval. Please call us for advice on this.
Please notify us if the insurer has declined payment of any form of treatment, and we will provide you with advice.
What is the maximum medical improvement?
Maximum medical improvement is when your condition is well stabilised and unlikely to change substantially in the next year, with or without medical treatment.