COVID-19 Update: We can start your claim by phone or video call today. View our full update here.
What sort of injuries can I claim for?
Fitters and machinists are susceptible to a range of problems like neck and shoulder injuries from overhead work, reaching into equipment, working with poorly maintained equipment or working without appropriate safety devices in place. Injuries can happen from accidents or they can develop over time. If you believe you've been injured through your work as a fitter and machinist, it's important to report the injury to your employer, and make sure a claim has been lodged with their insurer. Keep records of any medical expenses or treatment you've had. It also makes sense to speak to a specialist workers compensation lawyer as soon as possible and get advice on what you're entitled to claim.
What happens if I can't return to my job?
As a fitter/ machinist, you have specialised skills. If your injury means you're unlikely to return to a job that requires your specialised skills, training and experience, you might be able to make a claim for total and permanent disability (TPD) as well as workers compensation. This is a separate lump sum payment that's available through a separate TPD policy, and is included as part of most superannuation policies. As well as specialist workers compensation lawyers, Law Partners also has specialist TPD solicitors who are available by phone to advise you about your entitlements.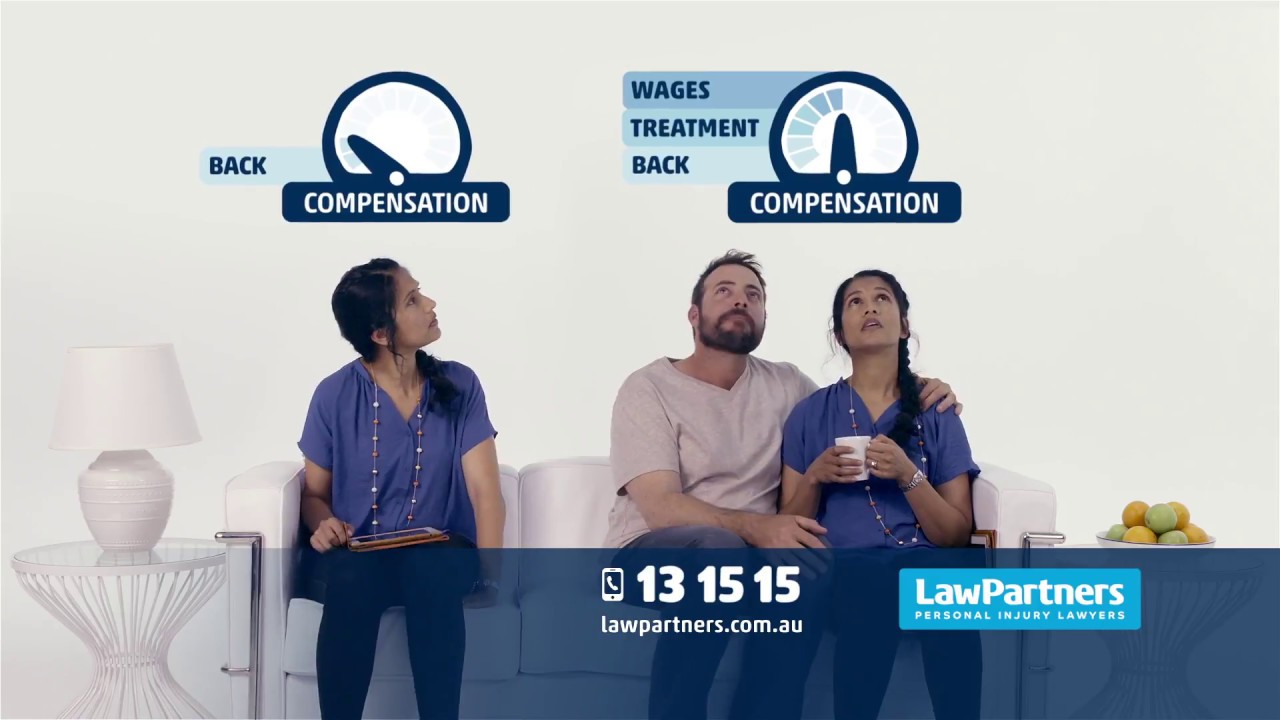 What's the claim process?
We make the claim process easy for you.
1.
We
get to know

you

We'll get to know you personally, listen to your side of the story and give you free advice on your options.
2.
We
ask

more questions

We'll look beyond the obvious and see if your injuries have led to other complications, to claim everything you're entitled to.
3.
We
build

the evidence

Led by your lawyer, your dedicated team including hand-picked medical specialists will build strong evidence to maximise your claim.
4.
We
pursue

your claim

We win over 99% of our cases and we'll fight until you receive the compensation you're entitled to and deserve.
5.
You
receive

your compensation

Your compensation will be paid into your bank account.
What will it cost me?
There are no upfront costs. We'll provide free claim advice, we'll cover all the costs to prepare and run your case and we only get paid when you receive your compensation. Also, just like a mobile phone bill, we put a cap on our fees so there are no nasty surprises at the end of your claim. You should feel comfortable that you can speak to your lawyer any time, without worrying about the cost getting out of control.
Where can I find a work accident injury expert in my area?
Law Partners is Australia's largest specialist personal injury firm, and we have 25 local offices.
We have solicitors and legal teams that specialise in workers compensation claims.
To find Law Partners offices near you enter your suburb:
Did you know?
If you don't live close to one of our offices we can provide free advice over the phone, and we can represent you without you having to leave your home. Call 13 15 15 speak to a specialist.
Commonly asked questions.
Are there time limits for treatment?
The length of time the insurer has to pay for your treatment costs is dependent on your level of whole person impairment (WPI).
If your level of WPI has not been assessed, the insurer will pay for treatment for at least two years from the date of your injury or two years from the last date you received weekly benefits (whichever is later).
Once your level of WPI is assessed, this entitlement may be extended depending on the extent of your impairment.
Why would I want to choose my own doctor?
Choosing your own doctor can help eliminate any concerns you may have about a doctor selected by your insurer or employer. It also allows you to choose someone you're comfortable with, such as the family GP. It can be helpful to be treated by your regular GP, because they're already familiar with your medical history and will also likely continue treating you post injury.