COVID-19 Update: We can start your claim by phone or video call today. View our full update here.
I've been injured on the job. What should I do?
Whether you're a police officer, fire fighter or paramedic, we understand you put yourself at risk every day to help others. Over the years we've helped hundreds of emergency service workers who've been injured in the course of doing their job. But getting injured is not part of your job, so if you've sustained an injury you should report it to your employer and make sure a workers compensation claim is lodged on your behalf. It also makes sense to speak to a specialist workers compensation lawyer who has experience with emergency services workers as soon as possible and get advice.
What sort of injuries can I claim for?
As an emergency services worker you're regularly exposed to situations that can cause physical injuries, but you can also be affected psychologically by the incidents you attend. This can result in conditions like depression and PTSD that impact your ability to work. Many of our clients have also had injuries that developed over time from heavy lifting and wearing equipment like gun belts. At Law Partners we have extensive experience helping emergency service workers claim compensation, and our specialist lawyers are available to provide free advice over the phone on what you can claim.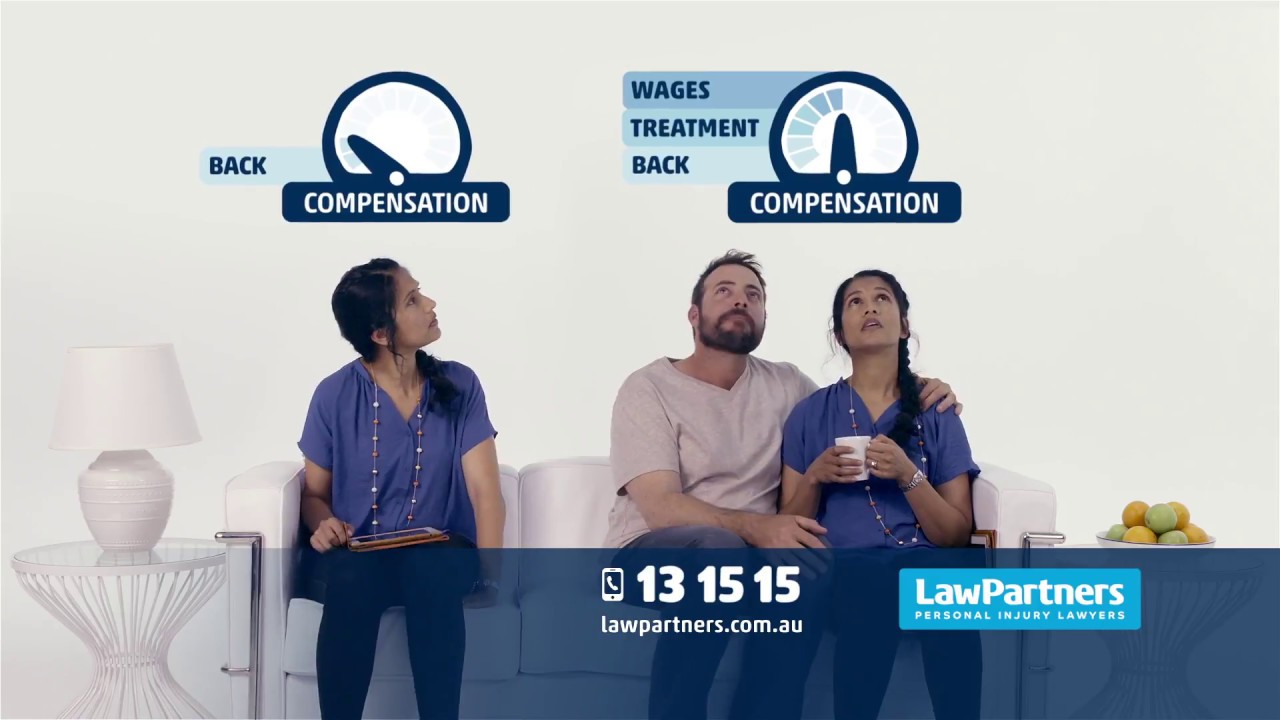 What's the claim process?
We make the claim process easy for you.
1.
We
get to know

you

We'll get to know you personally, listen to your side of the story and give you free advice on your options.
2.
We
ask

more questions

We'll look beyond the obvious and see if your injuries have led to other complications, to claim everything you're entitled to.
3.
We
build

the evidence

Led by your lawyer, your dedicated team including hand-picked medical specialists will build strong evidence to maximise your claim.
4.
We
pursue

your claim

We win over 99% of our cases and we'll fight until you receive the compensation you're entitled to and deserve.
5.
You
receive

your compensation

Your compensation will be paid into your bank account.
What will it cost me?
There are no upfront costs. We'll provide free claim advice, we'll cover all the costs to prepare and run your case and we only get paid when you receive your compensation. Also, just like a mobile phone bill, we put a cap on our fees so there are no nasty surprises at the end of your claim. You should feel comfortable that you can speak to your lawyer any time, without worrying about the cost getting out of control.
Where can I find a work accident injury expert in my area?
Law Partners is Australia's largest specialist personal injury firm, and we have 25 local offices.
We have solicitors and legal teams that specialise in workers compensation claims.
To find Law Partners offices near you enter your suburb:
Did you know?
If you don't live close to one of our offices we can provide free advice over the phone, and we can represent you without you having to leave your home. Call 13 15 15 speak to a specialist.
Commonly asked questions.
What are my rights if I receive a Section 74 notice?
The insurer is not required to simply accept and pay for your claimed injuries without question. If it's not prepared to admit liability, it can issue you with a notice under section 74 of the Workplace Injury Management and Workers Compensation Act 1998 (NSW) and deny liability for your claim. The reasons provided by the insurer for denying liability can often be difficult to understand, particularly if you're emotionally invested in the outcome and struggling with health issues at the same time.
It's important to obtain legal advice as soon as possible after receiving a section 74 notice.
We can assist you to respond to the insurer's notice. We'll review the materials they've used to come to their decision, assess the validity of the denial of liability, and provide advice on your next steps – including potentially requesting a review by the Workers Compensation Commission.
Can I get education or training assistance?
If you need to upgrade your skills in order to return to work, education or training assistance is available to help improve your readiness for work with the same employer or a new employer. You may be able to claim for expenses such as course fees, text books and travel.