COVID-19 Update: We can start your claim by phone or video call today. View our full update here.
I've been injured working from home. Can I make a claim?
Just because you're working where you live and not at a specific work site, such as an office, doesn't mean you're not eligible for workers compensation if you suffer an injury. Compensation is available to people injured while performing work duties from home during designated or agreed upon work hours. As long as your employer has authorised you to work from home, they owe you a duty of care and are required to minimise any hazards or health risks. So if you're injured you should report it to your employer and make sure a workers compensation claim is lodged on your behalf. It also makes sense to speak to a specialist workers compensation lawyer as soon as possible and get advice.
What sort of injuries can I claim for?
Many working from home injuries like neck and back pain are sustained from long hours at poorly designed or unassessed home workstations or from repetitive actions. Injuries from trips and falls within the household while performing your work duties are also common, along with psychological injuries such as depression and anxiety due to little or no employer guidance and poor remote working conditions. If you've suffered an accident or sustained an injury that's developed over time, you should report your injury to your employer. If you're not sure whether you have a valid claim, it's best to speak to a specialist work injury compensation lawyer as soon as possible and get advice.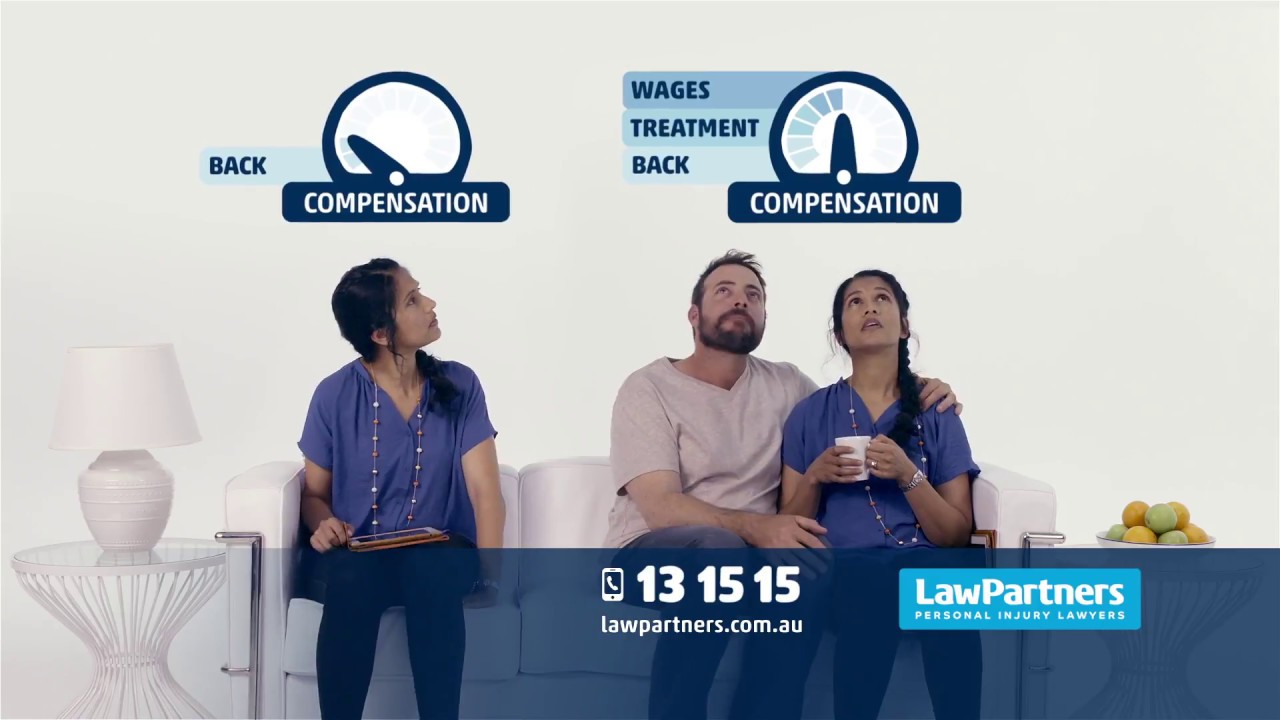 What's the claim process?
We make the claim process easy for you.
1.
We
get to know

you

We'll get to know you personally, listen to your side of the story and give you free advice on your options.
2.
We
ask

more questions

We'll look beyond the obvious and see if your injuries have led to other complications, to claim everything you're entitled to.
3.
We
build

the evidence

Led by your lawyer, your dedicated team including hand-picked medical specialists will build strong evidence to maximise your claim.
4.
We
pursue

your claim

We win over 99% of our cases and we'll fight until you receive the compensation you're entitled to and deserve.
5.
You
receive

your compensation

Your compensation will be paid into your bank account.
What will it cost me?
There are no upfront costs. We'll provide free claim advice, we'll cover all the costs to prepare and run your case and we only get paid when you receive your compensation. Also, just like a mobile phone bill, we put a cap on our fees so there are no nasty surprises at the end of your claim. You should feel comfortable that you can speak to your lawyer any time, without worrying about the cost getting out of control.
Where can I find a work accident injury expert in my area?
Law Partners is Australia's largest specialist personal injury firm, and we have 25 local offices.
We have solicitors and legal teams that specialise in workers compensation claims.
To find Law Partners offices near you enter your suburb:
Did you know?
If you don't live close to one of our offices we can provide free advice over the phone, and we can represent you without you having to leave your home. Call 13 15 15 speak to a specialist.
Commonly asked questions.
How do I go about making a claim?
Prior to giving you the go-ahead to work from home, your employer is required to ensure you know exactly how to officially report an incident or injury and have access to the necessary forms to do so. If they haven't and you suffer an injury, you should immediately contact your employer to notify them and request a workers compensation claim form, visit your doctor and get a 'Certificate of Capacity', fill out and submit the workers compensation form along with the Certificate of Capacity form to your employer and ensure they lodge a workers compensation claim on your behalf.
What if I get injured just outside my home?
If you're working from home and your accident occurs outside your home or premises, you may still be eligible for workers compensation, but it will depend on whether your work was the main contributing factor. For example, if you fall and injure yourself on the street while attempting to retrieve a work document in your car – you would likely be covered as work was the main contributing factor. If you're still unsure whether you have a valid claim, one of our specialist workers compensation lawyers can advise you over the phone.