COVID-19 Update: We can start your claim by phone or video call today. View our full update here.
I've been injured at a supermarket. What should I do?
Accidents in supermarkets can be caused by situations like slippery floors, dropped or spilled food items and trip hazards. A supermarket has a duty of care to its customers to ensure that potential hazards are removed or cleaned up before they cause an injury. If a supermarket fails to rectify a hazard, and an injury occurs, then it has breached its duty of care and the injured customer is likely to be entitled to compensation. To make a claim for an injury sustained in a supermarket, you need be able to show that the severity of your injury is above a certain threshold. You then need to lodge a claim for compensation that outlines how the supermarket breached its duty of care and how that caused your injury. A specialist public injury lawyer with experience in supermarket claims will be able to assess your situation over the phone and let you know whether you have a claim that's likely to succeed.
How do I prove what caused the injury?
The initial consequences of your accident might seem obvious, but sometimes injuries get worse over time, or lead to other issues. For example, a fall in a supermarket might cause a knee injury, but over time the knee injury might lead to hip and back problems. With the right medial assessments and reports from specialist medico-legal experts, along with an assessment of your health prior to the accident, a determination can be made about what injuries have resulted from your accident. At Law Partners, we work with a number of hand-picked medical specialists to build the evidence to support our clients' claims.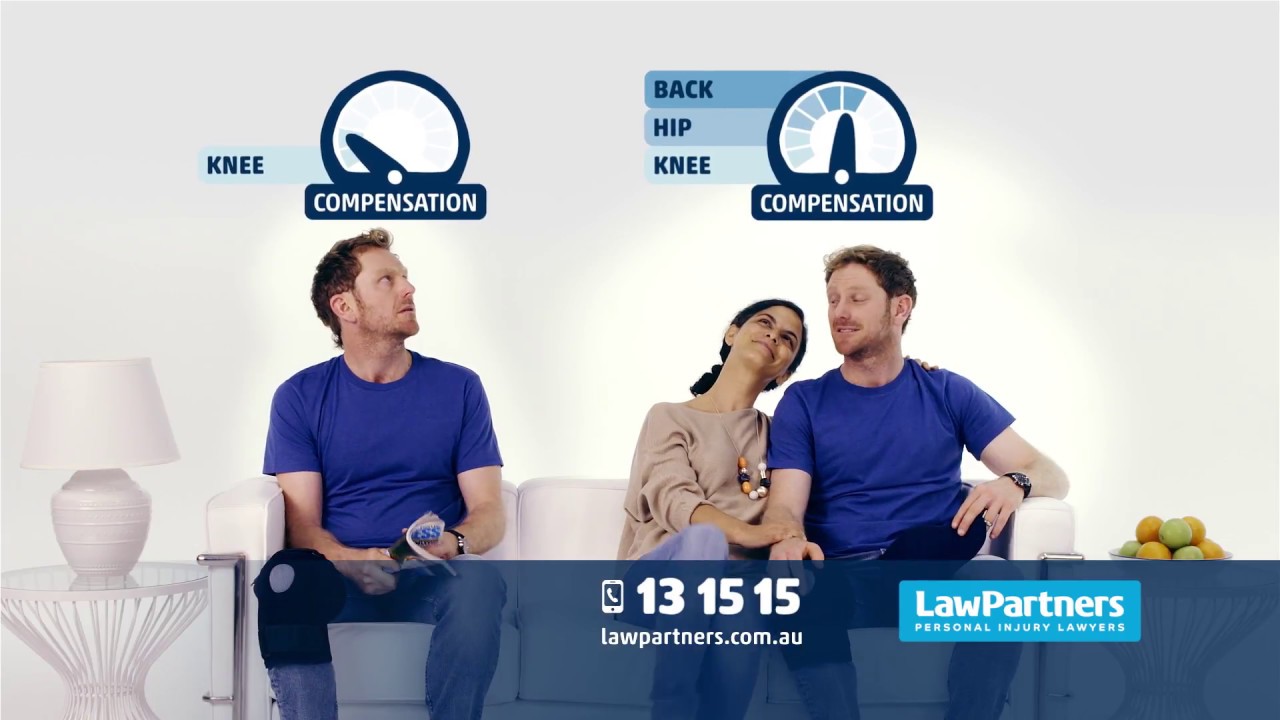 What's the claim process?
We make the claim process easy for you.
1.
We
get to know

you

We'll get to know you personally, listen to your side of the story and give you free advice on your options.
2.
We
ask

more questions

We'll look beyond the obvious and see if your injuries have led to other complications, to claim everything you're entitled to.
3.
We
build

the evidence

Led by your lawyer, your dedicated team including hand-picked medical specialists will build strong evidence to maximise your claim.
4.
We
pursue

your claim

We win over 99% of our cases and we'll fight until you receive the compensation you're entitled to and deserve.
5.
You
receive

your compensation

Your compensation will be paid into your bank account.
What will it cost me?
There are no upfront costs. We'll provide free claim advice, we'll cover all the costs to prepare and run your case and we only get paid when you receive your compensation. Also, just like a mobile phone bill, we put a cap on our fees so there are no nasty surprises at the end of your claim. You should feel comfortable that you can speak to your lawyer any time, without worrying about the cost getting out of control.
Where can I find a public accident injury expert in my area?
Law Partners is Australia's largest specialist personal injury firm, and we have 25 local offices.
We have solicitors and legal teams who specialise in public injury claims.
To find Law Partners offices near you enter your suburb:
Did you know?
If you don't live close to one of our offices we can provide free advice over the phone, and we can represent you without you having to leave your home. Call 13 15 15 speak to a specialist.
Commonly asked questions.
What evidence do I need?
To support your claim, gather as much evidence as you can. Evidence can include records and receipts from medical treatment; copies of any correspondence between you and the supermarket; details of lost wages; any reports about the incident to the appropriate bodies (e.g. police, property manager); photos of the accident location; photos of your injuries; and contact details of any witnesses.
Can I claim for pain and suffering?
Depending on the extent of your injuries, it might be possible to claim a lump sum for pain and suffering. The success of your claim will depend on having sufficient evidence to show that the extent of your injuries meets the required threshold. A specialist injury lawyer will be able to advise you on this, and how to claim a lump sum.