COVID-19 Update: We can start your claim by phone or video call today. View our full update here.
I've been injured in a slip, trip or fall accident. What should I do?
To make a claim for a slip, trip or fall accident, you need to prove your injuries meet the legislated threshold. Your injuries need to be assessed by doctors who will decide if you meet that threshold. It's best to speak to a specialist public injury lawyer as soon as possible and get advice – it costs nothing to call Law Partners for advice, and we'll put you straight through to one of our public injury lawyers.
To support your claim, gather as much evidence as you can. Evidence can include records and receipts from medical treatment; copies of any correspondence between you and the other party; details of lost wages; any reports about the incident to the appropriate bodies (e.g. police, road authorities, shopping centre management); photos of the accident location or the product that caused the injuries; photos of your injuries; and contact details of any witnesses. If you're unsure about how to proceed, your Law Partners solicitor can take care of the whole process on your behalf.
What if I feel intimidated to make a claim?
It can be intimidating to make a claim or lawsuit against a large organisation on your own. It's much simpler and you're far more likely to succeed in making a claim if you use a personal injury lawyer who specialises in slip and fall claims. Your solicitor will contact the organisation and its lawyers on your behalf, and make the process much simpler for you.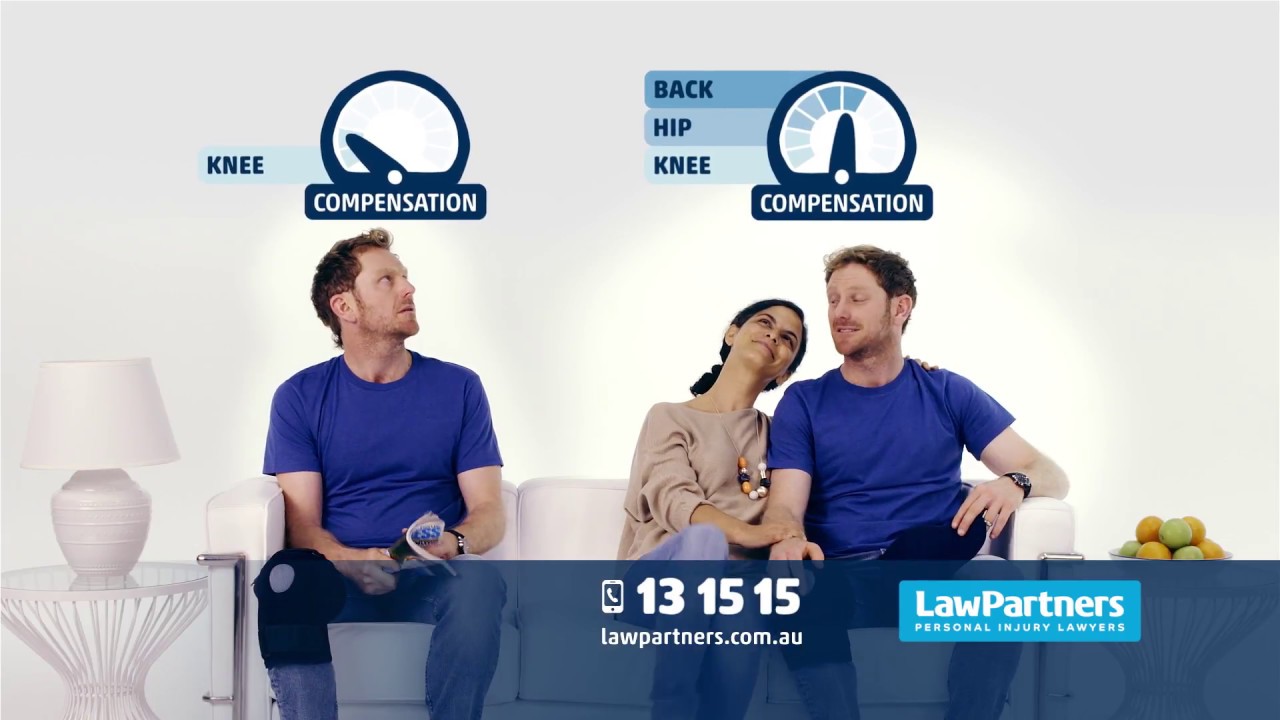 What's the claim process?
We make the claim process easy for you.
1.
We
get to know

you

We'll get to know you personally, listen to your side of the story and give you free advice on your options.
2.
We
ask

more questions

We'll look beyond the obvious and see if your injuries have led to other complications, to claim everything you're entitled to.
3.
We
build

the evidence

Led by your lawyer, your dedicated team including hand-picked medical specialists will build strong evidence to maximise your claim.
4.
We
pursue

your claim

We win over 99% of our cases and we'll fight until you receive the compensation you're entitled to and deserve.
5.
You
receive

your compensation

Your compensation will be paid into your bank account.
What will it cost me?
There are no upfront costs. We'll provide free claim advice, we'll cover all the costs to prepare and run your case and we only get paid when you receive your compensation. Also, just like a mobile phone bill, we put a cap on our fees so there are no nasty surprises at the end of your claim. You should feel comfortable that you can speak to your lawyer any time, without worrying about the cost getting out of control.
Where can I find a public accident injury expert in my area?
Law Partners is Australia's largest specialist personal injury firm, and we have 25 local offices.
We have solicitors and legal teams who specialise in public injury claims.
To find Law Partners offices near you enter your suburb:
Did you know?
If you don't live close to one of our offices we can provide free advice over the phone, and we can represent you without you having to leave your home. Call 13 15 15 speak to a specialist.
Commonly asked questions.
Am I allowed to sue a local council?
It's possible to make a claim against a council, however these claims are notoriously difficult to win. Councils have been given extensive protection under legislation and there have been a growing number of decisions in favour of councils defending against claims. A specialist public liability lawyer will be able to advise you on your claim and its chance of success.
Can I claim for pain and suffering?
Depending on the extent of your injuries, it might be possible to claim a lump sum for pain and suffering. The success of your claim will depend on having sufficient evidence to show that the extent of your injuries meets the required threshold. A specialist public injury lawyer will be able to advise you on this, and how to claim a lump sum.