Get to know, Shaania Sergeant
Paralegal
My professional approach focuses on ensuring that all of my clients feel comfortable and confident in honestly expressing the impact their injuries have had on their lives. I endeavour to listen closely and understand each client's circumstances, and tailor my approach to their specific needs.
What inspired me to work in personal injury law was the opportunity to help everyday individuals receive the maximum compensation they're entitled to. I have always been passionate about making a positive impact on people's lives.
I'm dedicated to assisting clients and streamlining the claims process, so that they can focus on what matters most, their recovery.
Career highlight:
Every time I contribute to a successful claim and get the opportunity to inform the client of the good news.
Off the clock:
Outside of the office, I love going for runs, walks, playing tennis and enjoying time with friends and family.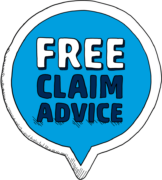 Get free claim advice today
Talk to one of our friendly lawyers. We'll listen to you, review your situation, and tell you how much you can claim.
Call for FREE advice