Get to know, Shaan Ingleshwar
Client Care Assistant
Exceptional client service starts with a commitment to each client that you're here to assist them, whilst continuing to explore new ways to make the claims process as smooth as possible.
Growing up, my father suffered a severe work injury, and it was such a devastating time for not only him but our entire family. What got us through was a show of empathy and kindness from a number of different support networks. The kindness shown to my family during this time is what inspired me to pursue a career in personal injury law and every day I aspire to make things a little easier for injured Australians going through something similar to what my dad did.
Career highlight:
Quite simply, the opportunity to positively impact the life of an injured Australian every day I come to work.
Off the clock:
Outside the office I'm very social. I love hanging out with close mates and undertaking physical activities such as bike riding, swimming, and rock climbing. I also make music in my spare time and I'm currently learning how to play the keyboard.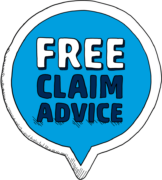 Get free claim advice today
Talk to one of our friendly lawyers. We'll listen to you, review your situation, and tell you how much you can claim.
Call for FREE advice