Get to know, Samantha Moore
Paralegal
I always establish effective communication channels and utilise the strength of every team member because communication and teamwork are the pillars of any successful claim.
For me, the decision to work in personal injury law was an easy one as I wanted to pursue a profession that was interesting but above all, enables me to make a real difference to the lives of people in need.
A successful outcome can give a struggling client financial security and access to life-changing medical treatment. But what people who have never pursued compensation may not realise is that a successful claim also grants a client closure – the opportunity to turn the page on what's often the most testing period of their lives. This can be so important and it's so rewarding to know my hard work contributes to making this a reality for my clients.
Career highlight:
Definitely finishing my degree and moving on from my role as a secretary and into my position as a Paralegal at Law Partners.
Off the clock:
Away from work, I love to spend time with family and friends, catch a music festival and relax by the beach.
Qualifications and accreditations:
Associate Degree in Law – Paralegal Studies.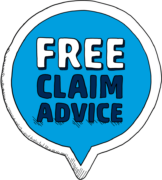 Get free claim advice today
Talk to one of our friendly lawyers. We'll listen to you, review your situation, and tell you how much you can claim.
Call for FREE advice