Rebecca Machaalani
Senior Paralegal
I pride myself on being readily accessible to our clients and providing information to them in an easy-to-understand manner. It's very important to me that our clients know they can ask me as many questions as they like, any time.
Moving into personal injury law was a natural and organic fit for me as it satisfied my primary need to provide assistance and guidance to people who need it.
At Law Partners, there really is a strong sense of teamwork and true dedication to client service. Our team is committed to working together and combining our wide range of skills and resources to achieve outstanding results for our clients. I've had the pleasure of working at Law Partners for over 15 years and it's been an honour to uphold the firm's incredibly high client care standards in the pursuit of enriching the lives of injured Australians.
Career highlight:
Each time I play a part in helping a person receive what they're entitled to so they can move on with their life.
In my own time:
Spending time with family and heading down to the beach.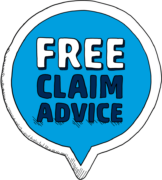 Get free claim advice today
Talk to one of our friendly lawyers. We'll listen to you, review your situation, and tell you how much you can claim.
Call for FREE advice