Get to know, Patrick Skaf
Paralegal
I always try and put myself in the client's shoes to ensure that I'm not only being empathetic to their situation but also acting in an honest and reasonable manner.
I joined Law Partners during my first year studying law at university and aside from gaining valuable knowledge and experience in a professional legal environment, I also witnessed first-hand the phenomenal impact personal injury law professionals can have on the lives of injured Australians. It's truly inspiring and satisfying to know that I work in an industry and firm that can effect positive change.
My experience has taught me that pursuing compensation can be extremely taxing on the client and their family and it's my job to do all I can to maintain an open line of communication so they never feel as though they're alone on this journey.
Career highlight:
Earning my promotion to Paralegal within a year of joining Law Partners is something I'm incredibly proud of.
Off the clock:
I really enjoy training at the gym, going to the beach and spending time with family and friends.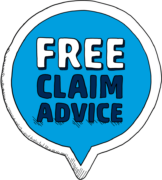 Get free claim advice today
Talk to one of our friendly lawyers. We'll listen to you, review your situation, and tell you how much you can claim.
Call for FREE advice