Get to know, Olivia Moses
Legal Assistant
An accident can occur to anyone at any time, which is why I always do everything in my power to ensure our clients receive the best level of client care possible, so they know their claim is in safe hands.
My main motivation to work in law, was to help people who needed it most and in doing so, improve their quality of life. Specialising in personal injury law allows me to assist so many vulnerable Australians on an everyday basis and the satisfaction that comes with that is indescribable.
I love working at Law Partners because all our staff are aligned when it comes to the importance of client care and ensuring we're doing all we can to be the best support network possible to injured Australians.
Career highlight:
Each time I'm able to progress my career and expand my knowledge with every case and client I deal with.
Off the clock:
I spend the majority of my time working and studying but off the clock, I enjoy taking my three dogs to dog beaches. I also work with animals as a volunteer at an animal rescue shelter.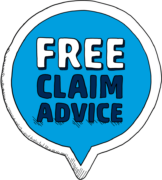 Get free claim advice today
Talk to one of our friendly lawyers. We'll listen to you, review your situation, and tell you how much you can claim.
Call for FREE advice