Mark Saunders
Senior Solicitor
My philosophy as a personal injury solicitor is simple – leave no stone unturned in the pursuit of evidence and no matter what, always act in the best interest of your client. This has been the key to my sustained success.
To say law was my passion growing up wouldn't be true, but I got to university with strong marks behind me and I thought I'd give it a go. And over 40 years later and with thousands of case wins to my name, it's turned out to be the best decision of my life.
Given my extensive experience, I sometimes have younger solicitors ask me what the secret to my longevity is, and the answer I always give them is, my determination to assist injured Australians. In this industry, legislation can change along with technology and the way we communicate with clients, but as long as that passion to make a difference burns bright, you will always want to continue to be the best solicitor you can be. And for me, even after four decades, that passion burns brighter than ever.
Career highlight:
I've had so many standout moments in my career but a highlight would have to be every time I have a client come to me with a declined claim and I manage to work it through and eventually overturn the insurer's decision.
In my own time:
I love to travel with my family, both domestically and internationally. I love exploring new cultures and getting to know people from other parts of the world and understanding our differences. It's always such a thrill.
Qualifications and accreditations:
Admitted, Supreme Court of NSW
Bachelor of Arts and Laws
I was injured at my work and I was unsure what firm to choose at the time, I'm was beyond lucky to have chosen lawpartners . In particular my senior lawyer Mark Saunders and his paralegal Louise Jouvernaux, they were a gift from god in my darkest hours, I met Mark at his Sydney office and he was so understanding and empathetic . Then I knew I picked the right firm, not only did I get the best lawyer and paralegal I got a friend, Mark was so conifident right from the start.

It was never a problem if my anxiety kicked in and I had to call Mark or Louise they were there on the phone explaining everything to me and everything was under control, To be completely honest they saved my life. And I received a settlement beyond anything I could ever imagine.

Thank you Mark and Louise and Law Partners from the bottom of my heart.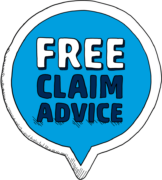 Get free claim advice today
Talk to one of our friendly lawyers. We'll listen to you, review your situation, and tell you how much you can claim.
Call for FREE advice