Get to know, Lillian Crowther-Gibson
Solicitor
My philosophy has always been to accept people as they are. I apply this to my work as I always keep an open mind to every client and enquiry that comes through the door regardless of how they come to us or present on paper.
My main motivation behind becoming a solicitor was to provide help to everyday people who need it. And working in personal injury law gives me the best opportunity to do so because no one is immune to injury – it can strike anyone at any time, and when it does, we all need some form of help.
This passion for helping injured Australians is shared by all my colleagues at Law Partners and it's such a great feeling to come into work and be surrounded by so many like-minded professionals working toward a common goal.
Career highlight:
Honestly, every time I reach the resolution phase of a matter I feel as though it's a career highlight because in that moment, I know I've helped change someone's life for the better.
Off the clock:
When I'm not working, my true passion is the environment. I love to go out hiking and visit remote places whenever I can.
Qualifications and accreditations:
Admitted, Supreme Court of NSW
Bachelor of Laws with Honours
Bachelor of Communications
Law Partners Personal Injury Award winner
Once Lillian took over it was a smooth ride .


Did go the extra mile, on making time to meet me over ever under the pandemic to get my claim rolling. I will without hesitation recommend her and the firm to take care of your business any given day most professional lawyer I have ever meet I wish her good Health and success in all her endeavours.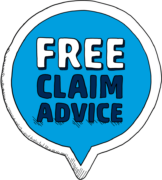 Get free claim advice today
Talk to one of our friendly lawyers. We'll listen to you, review your situation, and tell you how much you can claim.
Call for FREE advice