Kresimir Kardum
Graduate Solicitor
My experience in personal injury law has helped me understand how essential establishing an honest and open relationship with the client is to achieve the optimal outcome.
I started working part-time in a boutique personal injury law firm whilst studying law. This eventuated to a permanent role which allowed me to further develop my craft and travel across Australia and work with so many different clients from all walks of life. And I haven't looked back since.
No matter how many times you do it, delivering life-changing news to a client is always a special and fulfilling experience and getting to this point in every claim is what drives me every day. It's great to be backed by a client-first firm like Law Partners who understand what it takes to deliver phenomenal results and provide their staff with all the resources necessary to make it happen for every client.
Career highlight:
Every time I get the opportunity to share good news with a client, is a highlight for me.
In my own time:
At my core I'm an avid practitioner of Brazilian Jiu Jitsu. I've been doing it for the last 10 years of my life and when I'm not flexing my physical moves, you'll find me at a chess board.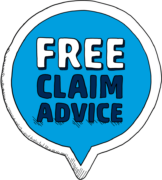 Get free claim advice today
Talk to one of our friendly lawyers. We'll listen to you, review your situation, and tell you how much you can claim.
Call for FREE advice