Get to know, Jenna Howard
Business Development Manager
My professional philosophy has always been to maintain honesty, reliability and communication with all parties so that everyone works cohesively, and the best outcome is achieved for all.
I love my role as a Business Development Executive because it puts me on the front line of helping grow the firm and in doing so, ultimately help more injured Australians get their lives back on track.
At Law Partners, client care is at the heart of everything the firm does and it's so refreshing to work for a company where everyone is so committed to this mantra and genuinely seeking to make a difference in the lives of those who truly need it.
Career highlight:
I've enjoyed so many aspects of my career but the promotion I received to Business Development Executive is certainly the standout. That's another great thing about Law Partners, they're so big on career development and take pride in seeing their employees progress.
Off the clock:
Away from work, I love a range of activities including cooking, dancing, lifting weights and of course heading out to the beach to spend time with my beautiful dogs.
Qualifications and accreditations:
Bachelor of International Business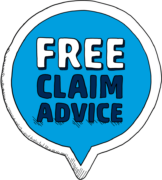 Get free claim advice today
Talk to one of our friendly lawyers. We'll listen to you, review your situation, and tell you how much you can claim.
Call for FREE advice