Get to know, Daniel Steel
Senior Paralegal
Our client base is so culturally diverse, so it's important to establish a strong line of communication in order to properly understand exactly how the injury has impacted not only their life but the lives of those closest to them.
What drew me to personal injury law was the ability to interact directly with clients and enact real change in the broader community. I love talking to people and helping them to achieve their desired results and outcomes in a case.
I've always had a passion for helping people and that passion is something I get to live out every day working at Law Partners, who encourage all staff to get to know their clients personally in order to best support them through the claims process.
Career highlight:
I don't have a specific highlight, but I'm proud of the success that I achieve in every case that I'm involved in.
Off the clock:
When I'm not working, I'm either playing AFL or soccer with my mates. I'm also a passionate supporter of the Geelong Cats and Liverpool F.C.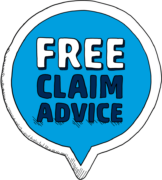 Get free claim advice today
Talk to one of our friendly lawyers. We'll listen to you, review your situation, and tell you how much you can claim.
Call for FREE advice