COVID-19 Update: We can start your claim by phone or video call today. View our full update here.
What is misdiagnosis and delayed diagnosis?
The area of misdiagnosis and delayed diagnosis of an injury, illness or a medical condition forms a large part of medical negligence claims in Australia against general practitioners, specialists, hospitals and hospital emergency departments. It usually involves actions or inactions that lead to delays in administration of appropriate and timely treatment, or administration of incorrect treatment or no treatment at all. If you believe that you're a victim of medical negligence as a result of misdiagnosis or a delay in diagnosis, you may be entitled to damages. You can call our free advice line and speak to a specialist medical negligence lawyer.
What are some examples?
Making the wrong diagnosis – a typical example is when a patient who presents with chest pain is diagnosed with a relatively minor condition such as gastro-esophageal reflux disease (GERD), when in fact the patient's symptoms are caused by a more serious condition such as a heart attack or a pulmonary embolism and no steps are taken to diagnose or treat those conditions.
Missed diagnosis typically occurs when the patient is certified as fit, when in fact he or she suffers from a medical condition that could have been diagnosed at the time of certification.
Delayed diagnosis usually occurs when the medical practitioner fails to obtain a proper history or refer the patient for appropriate investigations to rule out a particular condition.
Failure to diagnose a related or unrelated disease occurs when the medical practitioner diagnoses and treats only one condition, when the patient's symptoms are caused by more than one condition. This leaves the undiagnosed condition untreated and allows it to progress further and affect the patient's prognosis.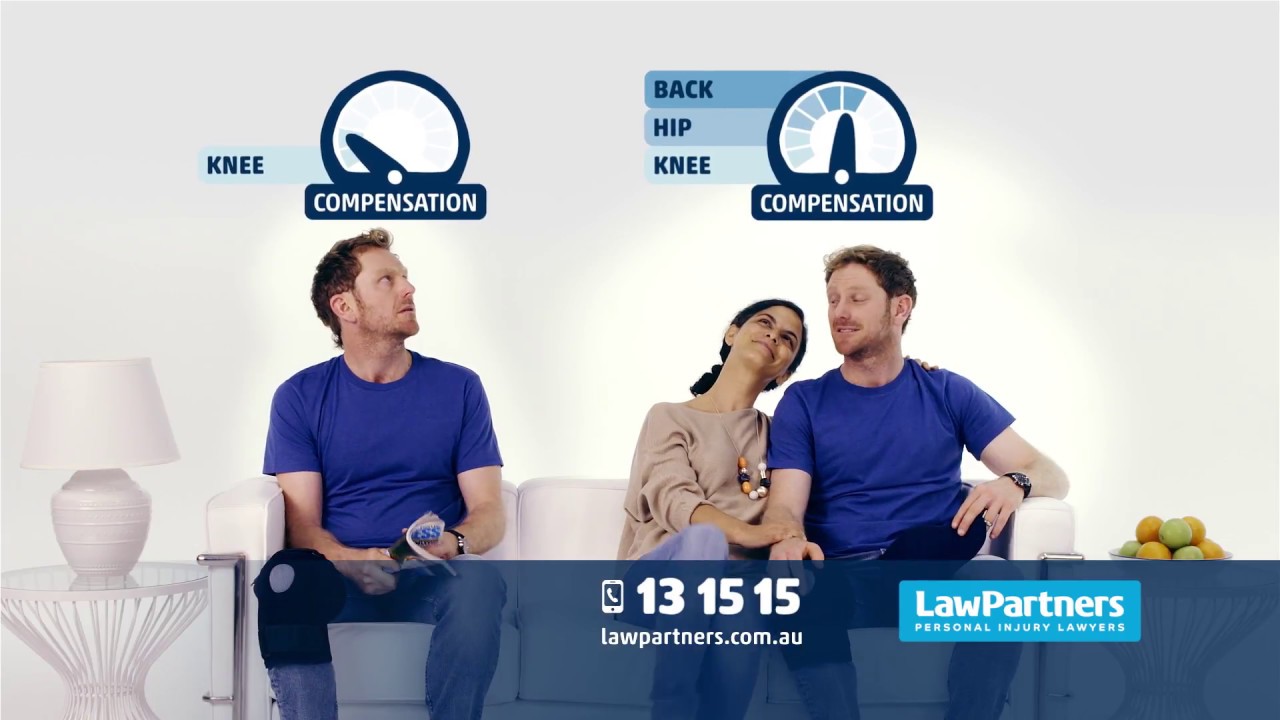 What's the claim process?
We make the claim process easy for you.
1.
We
get to know

you

We'll get to know you personally, listen to your side of the story and give you free advice on your options.
2.
We
ask

more questions

We'll look beyond the obvious and see if your injuries have led to other complications, to claim everything you're entitled to.
3.
We
build

the evidence

Led by your lawyer, your dedicated team including hand-picked medical specialists will build strong evidence to maximise your claim.
4.
We
pursue

your claim

We win over 99% of our cases and we'll fight until you receive the compensation you're entitled to and deserve.
5.
You
receive

your compensation

Your compensation will be paid into your bank account.
What will it cost me?
There are no upfront costs. We'll provide free claim advice, we'll cover all the costs to prepare and run your case and we only get paid when you receive your compensation. Also, just like a mobile phone bill, we put a cap on our fees so there are no nasty surprises at the end of your claim. You should feel comfortable that you can speak to your lawyer any time, without worrying about the cost getting out of control.
Where can I find a medical negligence expert in my area?
Law Partners is Australia's largest specialist medical negligence firm, and we have 25 local offices.
We have solicitors and legal teams who specialise in medical negligence claims.
To find Law Partners offices near you enter your suburb:
Did you know?
If you don't live close to one of our offices we can provide free advice over the phone, and we can represent you without you having to leave your home. Call 13 15 15 speak to a specialist.
Commonly asked questions.
What are the implications?
Often misdiagnosis and delayed diagnosis lead to a far worse outcome for the patient, and the need for more extensive treatment. In extreme cases it can result in death. It can also lead to administration of incorrect treatment, such as having unnecessary surgery or being prescribed the wrong medication, which bring about no improvement or leave the patient suffering from treatment-related side effects.
Instances of misdiagnosis leading to a delay in treatment are more common in the emergency department setting of a hospital, especially country or rural hospitals. However, from time to time they do occur at the hands of specialist medical practitioners, general practitioners and radiologists.
What are the potential consequences?
Some examples of the impact on treatment or overall prognosis that can result from misdiagnosis or delayed diagnosis, include:
Having to undergo a more severe treatment, such as chemotherapy or radiotherapy in addition to surgery as a result of the delay of diagnosis in cancer cases.
Metastasis in cancer cases.
Increased risk of recurrence of cancer.
Greater destruction of bone, muscle and organ tissue.
Progression of infection.
Non-fusion and mal-alignment of fractures.
Increased heart damage, leading to reduced stamina and function.
Greater severity of symptoms in delayed diagnosis and treatment of strokes.
Greater extent of brain damage in cases of meningitis and encephalitis.
Anxiety, stress and depression.
Death (see our compensation to relatives page or nervous shocks claim page for more information).
How complex are these claims?
Medical negligence claims involving misdiagnosis or delayed diagnosis are usually complex. This is because the law will only hold a medical practitioner legally responsible for the damage that was caused as a result of a misdiagnosis or delayed diagnosis if the patient suffered an injury or has been made worse off as a result of progression of the patient's condition beyond where it normally would have progressed had the correct diagnosis been made in a timely manner and appropriate treatment administered. So it's important to show that, as a result of the misdiagnosis or delay in diagnosis, the patient suffered a negative impact on his or her treatment or overall physical prognosis or suffered a recognisable psychiatric/psychological injury.